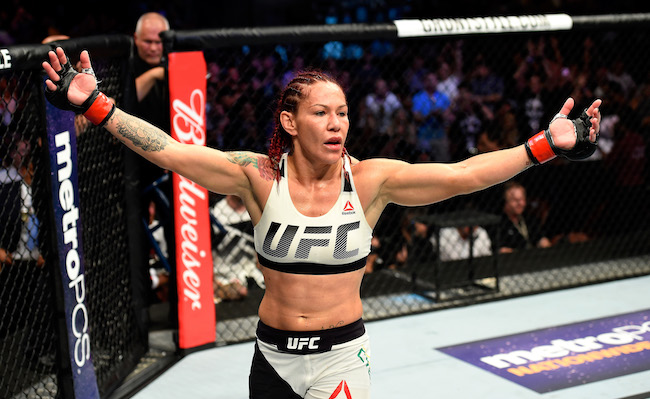 Cris Cyborg's reign as the women's featherweight champion may not have been the only thing that ended with her brutal knockout loss at the hands of Amanda Nunes.
While Nunes currently holds the bantamweight and featherweight titles after her win against Cyborg, the UFC website currently has no rankings for the featherweight division. Speaking to ESPN Brazil, Cyborg discussed ongoing negotiations for her return to the UFC, but questioned if the latest moves on the organization's website may have sealed her fate.
"I saw that they took my category off the site. I do not know how much that will change anything. If you do not [have] my category, you are indirectly cutting me. So I think a lot of things are going to happen," Cyborg told ESPN Brazil.
"I like to fight, it's my job, I do not have any injuries or anything that is preventing me from fighting. I want to fight for five more years."
Cyborg's UFC contract ends next month, and her manager is currently in negotiations to renew her deal, according to the fighter. Regardless of what happens in the UFC, the 33-year-old Cyborg appears primed to continue fighting.
Cyborg has long been considered one of the top women's fighters in MMA alongside fellow UFC legend Ronda Rousey. She went unbeaten for more than 12 years and her loss to Nunes was just the second of her illustrious career.