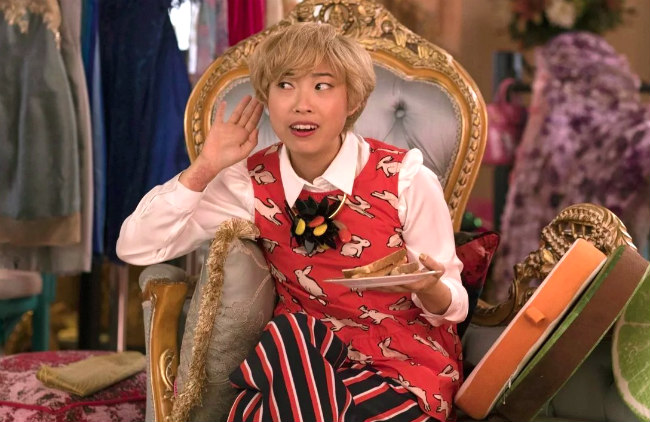 Awkwafina had the kind of star-making 2018 that hasn't been seen since… Tiffany Haddish in 2017. The actress/comedian/rapper starred in Ocean's 8, Dude, and Crazy Rich Asians and hosted SNL, something that Haddish, whose breakout role in Girls Trip led to critical acclaim and a spot on Time's 100 most influential people in the world list, accomplished last year. So, it's only fitting that they're both rumored to star in the female-driven 21 Jump Street reboot.
Collider reports that Haddish is being targeted to "play a teacher this time around, possibly posing as the mother of a new student — and fellow undercover cop," while they've heard from "multiple sources" that Awkwafina (real name: Nora Lum) is "at the top of Sony's list, and for months I've heard that executives over there are big fans of the Crazy Rich Asians actress, who has also been considered for a supporting role in Sony's Jumanji sequel."
It might be hard to get people excited for more 21 Jump Street — the Jonah Hill and Channing Tatum-starring buddy comedy came out in 2012, while the sequel was released two years later — but casting Haddish and Awkwafina would be a good start. Phil Lord and Christopher Miller, who directed both films, are expected to return as producers, while Rodney Rothman is writing and directing. "We think that there's something fun about keeping that irreverent spirit of Jump Street, but maybe having it be told through a female undercover cop point-of-view," Columbia Pictures president Sanford Panitch said about the script. "We've had enough male buddy comedies. The script is really funny and has a freshness to it." It also means the rumored Jump Street/Men in Black crossover is dead. That's probably for the best because it led to this:
Haddish/Awkwafina or Hemsworth/Thompson: who you got?
(Via Collider)