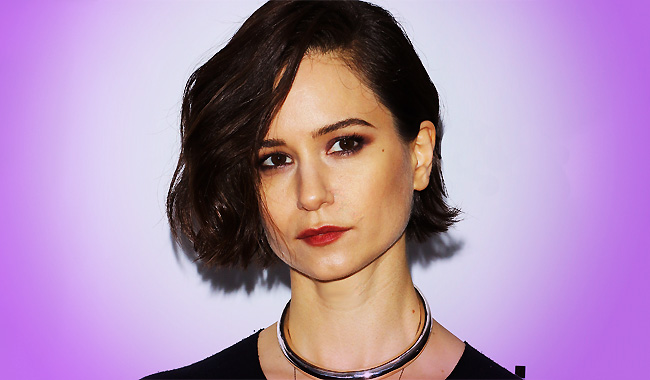 Strong, resourceful female heroes are an irreplaceable staple of the Alien series. Sigourney Weaver's iconic Ellen Ripley casts such a long shadow, it wouldn't seem right for an Alien-universe film to just star some dude. Noomi Rapace filled in ably for Weaver in Prometheus, but the scraps of information we've received about Alien: Covenant have hinted that Rapace's Dr. Elizabeth Shaw won't be returning. That's a shame, but Ridley Scott has found a capable replacement.
According to The Wrap, Katherine Waterston will star alongside Michael Fassbender in Alien: Covenant. Waterston is one of Hollywood's fastest rising actresses, as she's also appeared in Inherent Vice and Steve Jobs and has a major role in Fantastic Beasts and Where To Find Them.
No word on who Waterston will play, but here's the basic plot summary for Alien: Covenant again:
"Bound for a remote planet on the far side of the galaxy, the crew of the colony ship Covenant discovers what they think is an uncharted paradise, but is actually a dark, dangerous world, whose sole inhabitant is the 'synthetic' David (Michael Fassbender), survivor of the doomed Prometheus expedition."
It seems likely Waterston will be captain, or at least a prominent crew member, of the Covenant.
What do you think of Waterston's casting? I'm a bit irked about Noomi Rapace being booted (I have a crush, I'll admit it) but I think Waterston has the chops to kick some xenomorph ass.
(Via The Wrap)