Last Updated: October 13th
We take comedy very seriously here at Uproxx, which is why we made sure to craft a streaming recs list that has it all. From Will Ferrell-fronted action romps to stoner adventures, classic teen hijinks, and some more cerebral fare — there's something here for everyone, as long as you're looking to laugh.
Here are the best comedies streaming on Netflix right now.
Related: The Best Shows On Netflix Right Now
The Nice Guys (2016)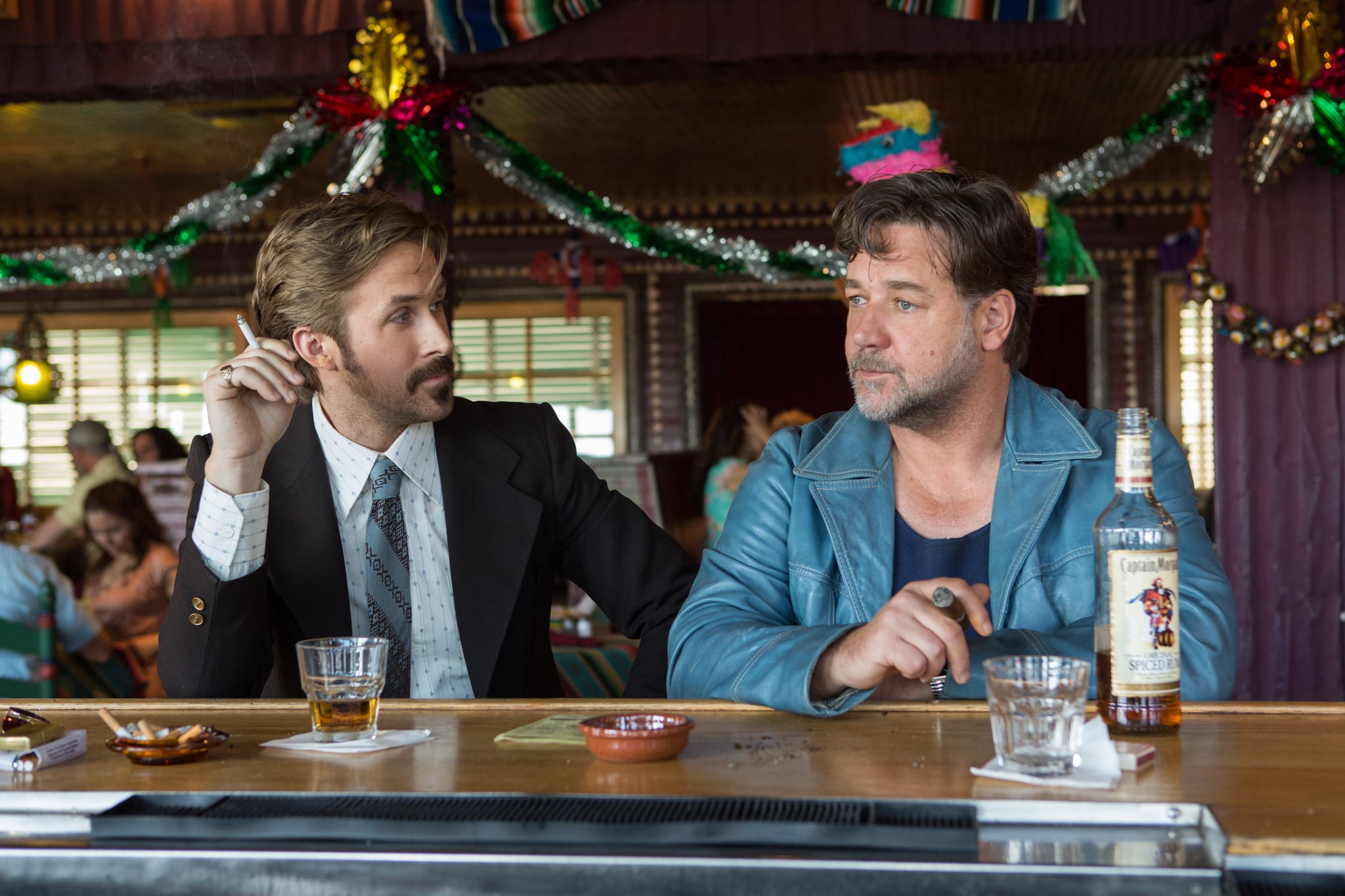 Run Time: 116 min | IMDb: 7.3/10
Both Ryan Gosling and Russel Crowe are known more for their dramatic chops than their comedy skills but this 70s-era crime caper proves they can ham it up with the best of them. Gosling plays Holland March, a single dad and sh*tty detective struggling to make ends meet and avoid the bottom of yet another bottle. Crowe plays Jackson Healy, the gruff, no-nonsense guy you call when you want a problem to disappear. Their goals align when a young girl goes missing and adult film stars start turning up dead but it's their fairly-odd-couple dynamic that's the most entertaining element here.
Men In Black (1997)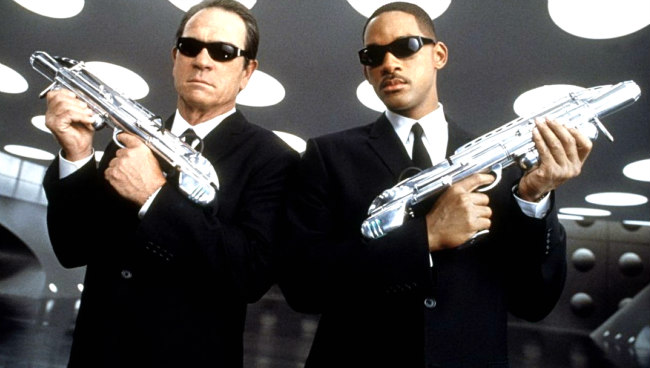 Run Time: 98 min | IMDb: 7.3/10
Another great buddy cop comedy film to add to your binge-watching list is this 90s sci-fi classic. Will Smith plays Jay, a police officer who joins a secret organization that deals with extra-terrestrial threats here on Earth. Tommy Lee Jones plays Kay, the old-timer in charge of showing him the ropes. Come for the suits, stay for the theme song.
Hustle (2022)
Run Time: 117 min | IMDb: 7.4/10
Adam Sandler has plenty of comedy favorites over on Netflix but we're highlighting this one because Sandler gets to channel his everyman charm in a sports story that lets his comedic sensibilities control the game. He plays Stanley Sugerman, an aging scout for the 76ers who discovers a potential NBA star during a pick-up game in Spain. Stanley risks his career and his family's future to back the unknown player, eventually squaring off against his old boss and confronting his own troubled past to help someone else achieve their dreams on the court.
Bad Trip (2021)
Run Time: 86 min | IMDb: 6.6/10
Eric Andre borrows Sacha Baron Cohen's schtick — combining scripted storytelling with secretly-filmed real-world pranks — to create this hybrid comedy masterpiece about two best friends on the road trip of their lives. Andre plays Chris while the always fantastic Lil Rel Howery plays his BFF Bud. The two head from Florida to New York (chased by Bud's mentally unsound escaped convict of a sister played by Tiffany Haddish) while taking in America's heartland by way of rodeo nights and unfortunately gorilla encounters at local zoos.
Do Revenge (2022)
Run Time: 118 min | IMDb: 6.4/10
Maya Hawke and Camila Mendes star in this teen comedy filled with cheeky winks to the genre's early aughts classics. Mendes plays Drea, a popular student at an elite private school whose reputation is trashed after her boyfriend (Euphoria's Austin Abrams) leaks an intimate video of her. She seeks revenge and enlists the help of the school's new girl Eleanor (Hawke) who undergoes a makeover to infiltrate the popular clique Drea once belonged to and destroy them from the inside. Come for the "Glenn-ergy" of it all, stay for the plot twist near the film's end.
Thunder Force (2021)
Run Time: 106 min | IMDb: 4.4/10
Melissa McCarthy is the queen of physical comedy and she throws all of her weight into this role, playing a woman who accidentally injects herself with a serum that grants her super-strength. She partners with Octavia Spencer, who plays a scientist, and her former friend, as the two take on a new crop of super villains — hopefully without making an even bigger mess of things.
Monty Python and the Holy Grail (1975)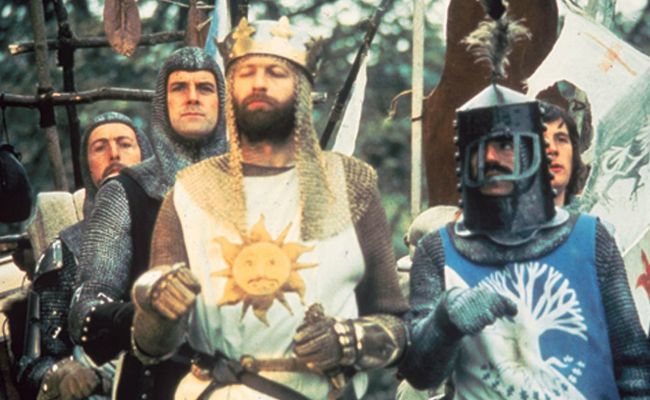 Run Time: 91 min | IMDb: 8.3/10
Even if you've never seen any of the Monty Python films, you most certainly know of Monty Python and the Holy Grail. It's been quoted, memed, gif-ed, and idolized by comedy fans for generations. At its core, it's a parody of the legends of King Arthur and his knights. It's stocked with an impressive cast — John Cleese, Graham Chapman, Terry Gilliam, etc — and its full of eccentric characters, bizarre adventures, and gut-bustingly funny jokes. Think failed Trojan Rabbits, modern-day murder investigations, animated monsters, and musical numbers. Intellectual midgets everywhere will love it.