Last Updated: January 17th
There's comedy and then there's dark comedy. The two genres share a few traits — you're guaranteed some laugh-out-loud moments, a few slapstick scenes and plenty of physical humor — but a dark comedy doesn't shy away from the tough, gruesome, eyebrow-raising elements of life. If anything, a dark comedy takes those awkward, macabre, tension-filled moments and mines humor from them. Sure, you'll watch these films below and constantly question, "Should I be laughing at this?" but that's really half the fun.
Here are the 10 best dark comedies currently streaming on Netflix that deserve a place in your queue.
Related: The Best Stand-Up Specials On Netflix Right Now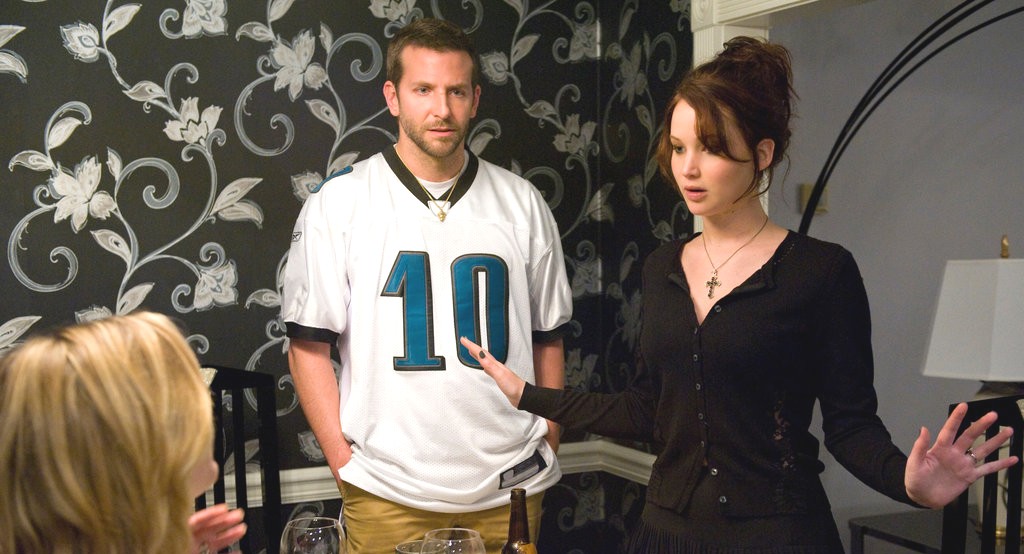 Silver Linings Playbook (2012)
Run Time: 122 min | IMDb: 7.7/10
Bradley Cooper and Jennifer Lawrence star in this drama that's equal parts rom-com and a harrowing look at mental illness. Cooper plays Pat Solitano, a former high school teacher who recently completed a stint at a mental institution. Things aren't going well for Pat. He's moved back in with his overbearing parents (a wickedly-funny Robert De Niro and Jacki Weaver), his now ex-wife cheated on him, he doesn't get along with his therapist, and he's operating under the delusion that if he gets fit and gets his sh*t together, he can get his wife back. Lawrence plays Tiffany, a young woman with problems of her own. She's depressed after the death of her husband and prefers sex with strangers to drown the pain. The two strike up a friendship that pushes both to their mental and emotional limits. It's a messy, complicated love story, which makes for a nice change of pace if sappy-sweet rom-coms just aren't doing it for you.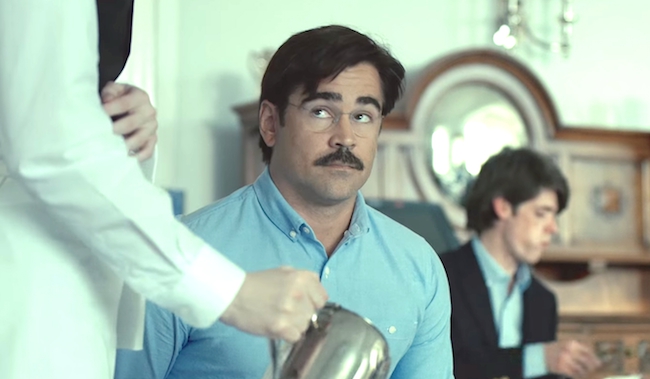 The Lobster (2015)
Run Time: 119 min | IMDb: 7.1/10
Colin Farrell and Rachel Weisz star in this dark, absurdist comedy about a man searching for love under some very strange circumstances. Farrell plays David, a man whose wife recently left him. David is sent to a hotel where he's told he must find a mate within 45 days or be turned into an animal. While there, David witnesses strange rituals and must follow strict rules in order to find love, but it's not until he ventures into the woods, where the "loners" live, that he pairs up with a woman (Weisz), who may be his soulmate. It's weird, eccentric, and the perfect Farrell-starring vehicle.
Tremors (1990)
Run Time: 96 min | IMDb: 7.1/10
Kevin Bacon stars in this 90s horror-comedy that's full of camp and runs on monster fuel. Bacon plays Val, a handyman living in a small Nevada town, who stumbles upon a group of underground snake-like creatures called "graboids" who have begun killing residents. Along with his best friend and a scientist, Val takes on the creatures and most of the fun here is in watching Bacon find increasingly inventive ways to kill these overgrown worms.
The Land of Steady Habits (2018)
Run Time: 98 min | IMDb: 6.2/10
Ben Mendelsohn, Connie Britton, and Edie Falco star in this American drama about a dysfunctional family and the tragic events that bring them together. Mendelsohn plays Anders Hill, an ex-finance guy who struggles to adapt to retired life, especially since he's still pining for his ex-wife Helene (Falco). Their son Preston (Thomas Mann) is a recovering addict whose sobriety is in limbo. Over the course of a couple family gatherings, secrets come to light, a death hits close to home, and Anders must figure out how to move on from the life he thought he'd have.
Young Adult (2011)
Run Time: 94 min | IMDb: 6.3/10
Charlize Theron stars in this comedy about a woman behaving badly, like steal your husband badly. Mavis (Theron) is a fiction writer living in the big city who returns to her small hometown after a divorce intent on rekindling a romance with her high school boyfriend (Patrick Wilson). The man's got a wife and a new baby, but Mavis is sure a couple of sexy outfits, shots, and a rock concert can change that. She gets "guidance" from an old acquaintance (a delightful Patton Oswalt), but really, the point of this movie is to prove women can be just as sloppy and unhinged as men can be, so don't expect some grand "seeing-the-light" moment.
Life After Beth (2014)
Run Time: 89 min | IMDb: 5.6/10
Aubrey Plaza and Dane DeHaan star in this horror comedy about a guy named Zach mourning the loss of his girlfriend, only to discover she's come back to life. Plaza stars as Beth, the dead girl revived, who begin exhibiting strange behavior, eventually going into full-blown zombie mode while her devoted boyfriend Zach (DeHaan) tries to manage her mood swings and her pesky craving for human flesh. John C. Reilly and Molly Shannon play Beth's parents, who hilariously try to cover-up their daughter's current undead state, and though things go off the rails in the final third, watching Plaza play a moody, angst-ridden walking corpse is one hell of a good time.
Other People (2016)
Run Time: 97 min | IMDb: 6.7/10
There's a lot going on in the dramedy Other People. Most of the action centers on Jesse Plemmons' David, a 29-year-old gay man returning home to a conservative, religious household. Then there's the subplot, David's coming home because his mother (a brilliant Molly Shannon) has cancer. On top of that, David is trying to reconcile with his father, a man who refuses to accept his son's sexuality even though it's been 10 years since he came out of the closet. Of course, Shannon can be counted on to bring the laughs, even as a woman who's resigned herself to an early grave, and Plemmons is awkward and endearing as a young man searching for his place in the world. Most of the comedy is mined from pretty sh*tty circumstances, but there's a lot of heart to this one.
Tucker & Dale Vs. Evil (2010)
Run Time: 88 min | IMDb: 7.6/10
This indie comedy has quickly become a cult classic, turning familiar scary movie tropes on their heads in bloody and hilarious ways. Alan Tudyk and Tyler Labine star as two bumbling-yet-well-meaning hillbillies who get pulled into a nightmare scenario when a group of horny coeds, who they think are trying to kill them. In a series of events that escalate in violence, Tucker and Dale try to do the right thing while managing to stay alive in the process. As one of the best horror comedies, it's a hidden gem waiting to be discovered by those looking for off-the-beaten-path hilarity.
The Polka King (2017)
Run Time: 95 min | IMDb: 5.9/10
Jack Black stars in this quirky comedy about the leader of a polka band who finds himself in trouble with the law after running a multi-million dollar Ponzi scheme. Black plays Jan Lewans, an immigrant working hard to pursue the American dream, performing with dancing bears, delivering pizzas, and swindling unsuspecting investors out of their money. Jenny Slate plays Jan's wife, a beauty pageant contestant, but Black is the real star of the show, proving his comedic chops with this eccentrically memorable turn.
Mr. Right (2015)
Run Time: 95 min | IMDb: 6.3/10
You've probably never heard of this rom-com starring Anna Kendrick and Sam Rockwell, which is a damn shame because the two have great chemistry on screen and the plot's just quirky enough to feel refreshingly different from anything else on this list. Kendrick plays Martha, a woman reeling from a bad break-up and searching for direction in her life who meets Rockwell's Francis, a hitman who targets his own employers and is on the run from a nasty government agent (and excellent Tim Roth). It's weird, but in a fun way, ya know?