Last Updated: April 12th
With every passing year — with every passing week — Netflix inches closer to a future in which the service streams only original content and eschews outside programming completely. But until that apocalypse arrives, off-the-beaten-path picks continue to hang tough in the under-explored International section of the ever-expanding library. The pickings favor the recent over the time-tested, but a neophyte trawling for something novel to watch can still get a pretty varied crash course on world cinema. Who needs the prestige festival circuit? Give Cannes, Berlin and Venice the slip by trying out one of the best foreign films on Netflix right now.
Related: The Best British TV Shows On Netflix Right Now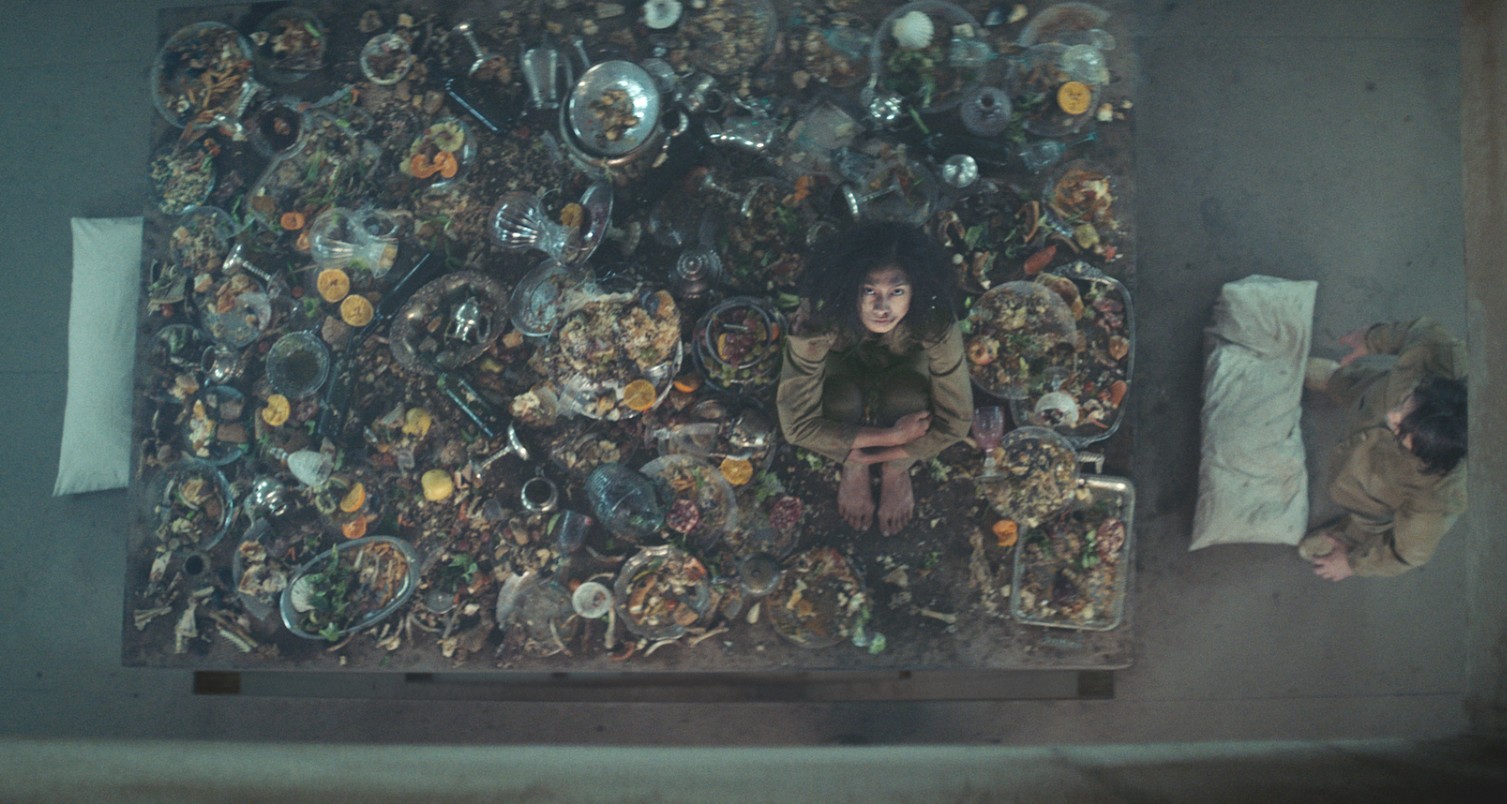 10. The Platform (2019)
Run Time: 94 min | IMDb: 7/10
This Spanish-language sci-fi flick is all kinds of f*cked up, but in the best way. The film is set in a large, tower-style "Vertical Self-Management Center" where the residents, who are periodically switched at random between floors, are fed by a platform, initially filled with food, that gradually descends through the levels. Conflicts arise when inmates at the top begin eating all the food, leaving the people lower down to fight for survival.
9.

Pan

's Labryinth (2006)
Run Time: 118 min | IMDb: 8.2/10
Guillermo Del Toro's fantasy war epic focuses on a young girl named Ofelia, who grows up during a time of political unrest in her native Spain after a brutal Civil War ravages the country. Ofelia escapes the horrors committed by her stepfather when she accepts a challenge from a magical fairy, who believes her to be the reincarnation of Moanna, the princess of the underworld. If she completes three tasks, she'll achieve immortality. The film is a play on folklore and fables from Del Toro's youth, but there's an undercurrent based in reality — the real cost of war — that grounds this film and makes it even more compelling.
8. The Invisible Guest (2016)
Run Time: 106 min | IMDb: 8.1/10
This Spanish crime thriller follows a successful businessman framed for the murder of his married lover. A seemingly straightforward plot, until a car accident, a dead body, fake witnesses, and a family out for revenge is thrown into the mix. Mario Casas stars as the man in question, a young husband and father with a bright future who takes part in a terrible crime and is forced to pay for it in the most twisted of ways. You won't figure this thing out until the end, we guarantee it.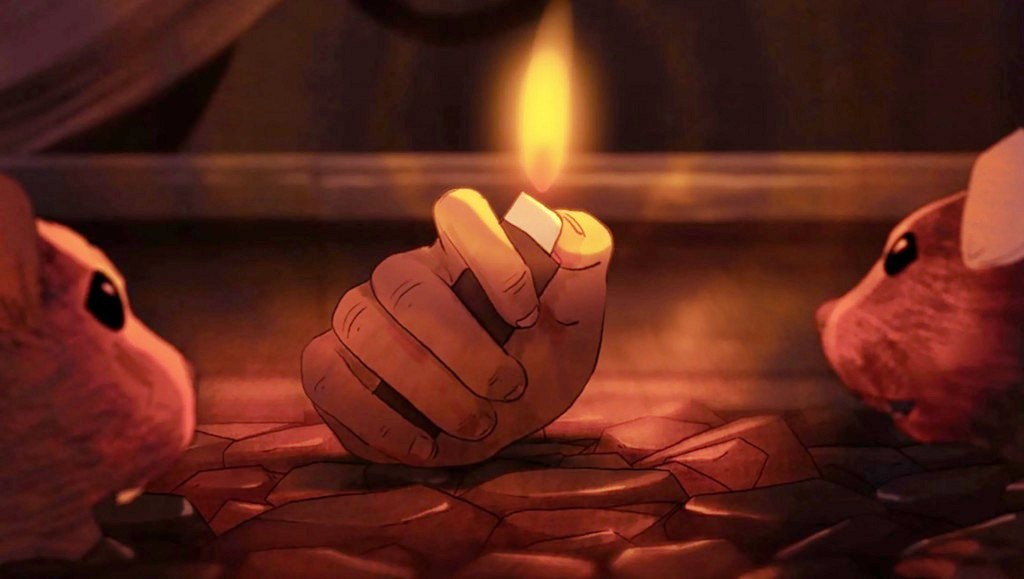 7. I Lost My Body (2019)
Run Time: 81 min | IMDb: 7.6/10
This beautifully animated French fantasy film follows the story of a young man named Naoufel, or rather, his hand which has been severed from his body and spends most of the film escaping labs and trying to get back to its owner. The film flits between the past and present, watching Naoufel's life unfold from a young orphan to an accidental carpenter's apprentice — which is how he lost his appendage — all while exploring themes of love, loss, and destiny.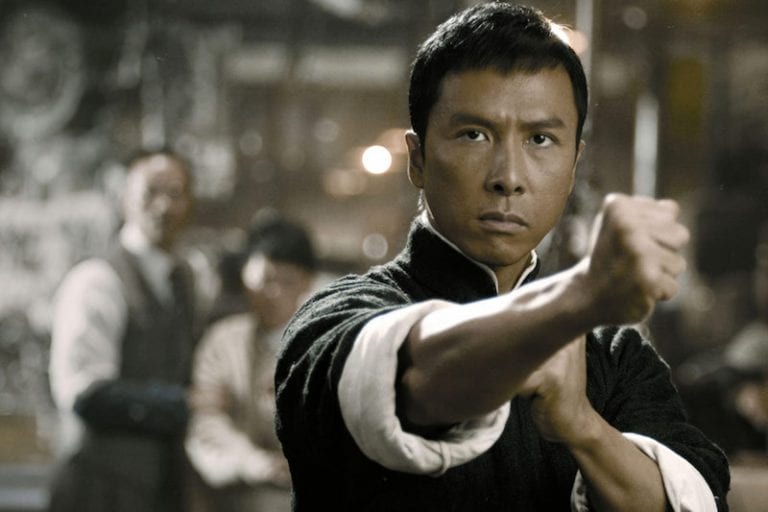 6. Ip Man (2008)
Run Time: 106 min | IMDb: 8/10
In a town filled with aspiring martial artists, the best of the best is Ip Man, a father, and husband who just wants to keep his quiet way of life even in the midst of the Japanese occupation of China. In discovering that sometimes fighting is the only way to keep the peace, Ip inspires many by taking a stand during war-torn times. As a subtle reflection on war mixed with a healthy dose of fast-paced, mesmerizing combat, Ip Man is actually based on the real life of Yip Man, the grandmaster who trained Bruce Lee.
5. Snowpiercer (2013)
Run Time: 126 min | IMDb: 7.1/10
Chris Evans stars in this sci-fi thriller from auteur Bong Joon-ho. The film, set years into the future following a devastating ice age caused by mankind, follows Evans' Curtis who lives in poverty on a train that continuously circles the Earth and contains all that remains of human life. Curtis is part of the "scum" the people relegated to the back of the train while the "elite" enjoy the privilege of wealth and status that comes with living in the front. Curtis sparks a rebellion that ends in bloodshed and a devastating reveal when he makes it to the train's engine room and discovers just how the elite have been fueling their operation. It's a dark, grimy action piece that should give fans a new appreciation for Evans' talent.
4. #Alive (2020)
Run Time: 98 min | IMDb: 6.2/10
This South Korean zombie flick imagines a very specific Millennial nightmare — a zombie apocalypse interrupting your video game live stream. The film follows Joon-woo, a kid who's forced to barricade himself in his parents' apartment when a zombie outbreak happens after his family goes on a grocery run. He survives hordes of the undead and a self-imposed quarantine by bonding with a neighbor in the building across the street. But both the living and the dead have some pretty gruesome plans for them so we wouldn't count on a happy ending here.
3. The Pianist (2002)
Run Time: 150 min | IMDb: 8.5/10
An Oscar-winning Adrien Brody leads this World War II drama based on a true story about a Polish-Jewish pianist forced to survive during Nazi occupation. Władysław Szpilman, a talented musician, finds himself in Warsaw during the height of WWII where he helps to lead an uprising in a Jewish ghetto before being forced to flee for his life from German soldiers. Brody went full method for the role, losing a dangerous amount of weight to play a tormented, tortured Szpilman, so you kind of owe it to the guy to watch this one.
2. The White Tiger (2021)
Run Time: 125 min | IMDb: 7.2/10
Priyanka Chopra stars in this crime drama based on a NY Times bestselling book. Adarsh Gourav plays Balram, an academically gifted young man hailing from one of the lowest castes in Indian society. He longs to break free of the poverty and systemic oppression that prevent him from going to school and bettering his station, so he becomes a driver for a very wealthy family. Chopra plays the wife of Balram's employer and over the course of the film, their lives become intertwined in extreme ways as Balram does whatever he must in order to rise through the ranks and earn a better life.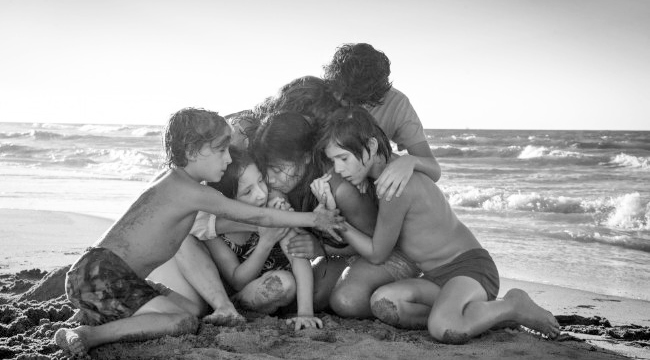 1. Roma (2018)
Run Time: 135 min | IMDb: 8.7/10
Oscar-winning writer/director Alfonso Cuarón delivers what may be his most personal film to date. The stunningly-shot black-and-white film is an ode to his childhood and a love letter to the women who raised him. Following the journey of a domestic worker in Mexico City named Cleo, the movie interweaves tales of personal tragedy and triumph amidst a backdrop of political upheaval and unrest.