Last Updated: May 14th
In addition to being America's most trusted source of Carnivale episodes, HBO Go/HBO Now has a lovely collection of movies available ranging from trashy action thrills to elegant period pieces to star-studded comedies. Here is a ranking of the 30 best movies on HBO Go/HBO Now that you could and should be watching right now.
Related: The Best Shows On HBO Now And Go Ranked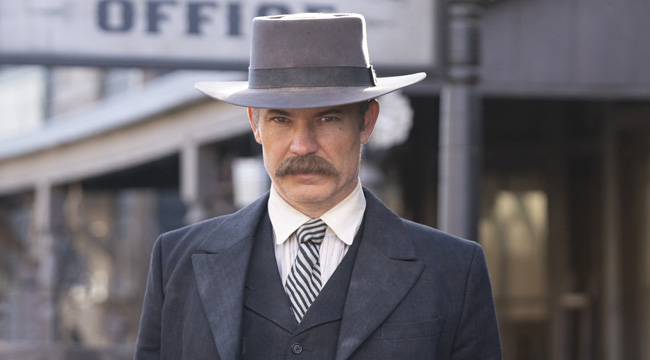 1. Deadwood: The Movie (2019)
Run Time: 110 min | IMDb: 7.5/10
HBO managed to pull off the seemingly impossible with this follow-up movie based on a series that left us too soon. Ian McShane, Timothy Olyphant, and the rest of the residents of the camp are back to celebrate the South Dakota's statehood in the only way this dusty drama knows how — with reignited rivalries, betrayals, bloodshed, and lots of swearin.' The show became a fan favorite thanks to its gritty performances and nuanced storytelling, and the movie continues the tradition, investigating the lives of these pioneers who've endured plenty of hardship for their piece of the American dream.
2. BlacKkKlansman (2018)
Run Time: 135 min | IMDb: 7.5/10
Spike Lee does some of the best work of his long, impressive career with this true story about the first Black detective in the Colorado Springs Police Department. John David Washington plays Ron Stallworth, an African-American cop struggling to balance his duties on the job with his personal life and his involvement in the Black Panther movement. Stallworth is able to pass as a white man over the phone and soon launches an undercover operation, infiltrating the Ku Klux Klan and befriending its leader, David Duke (a brilliant Topher Grace). When Stallworth is forced to meet members of the Klan face-to-face, his partner, Flip Zimmerman (Adam Driver) assumes his undercover identity, and both men lead an investigation that exposes the sinister core of the local KKK chapter.
3. Us (2018)
Run Time: 116min | IMDb: 6.9/10
Jordan Peele's nightmarish follow-up to Get Out cements the director's status as a master of horror. This twisted tale follows an African-American family on vacation who encounter evil doppelgangers of themselves that hint at an even darker conspiracy. Lupita Nyong'o, and Winston Duke play a married couple, Adelaide and Gabe Wilson, who must protect their family from beings known as the "Tethered," clones of themselves who have been trapped underground for decades and who are ready to take over on the surface. Peele takes fans on a thrilling ride, causing us to constantly question what's real and who's who but you probably won't get a good night's sleep after watching this thing.
4. Blindspotting (2018)
Run Time: 95 min | IMDb: 7.4/10
Hamilton alum Daveed Diggs writes and stars in this crime drama that's as funny as it is critical of our current justice system. Diggs plays Collin, a man with three days left on a probation sentence who's trying to stay out of trouble on the streets of Oakland. His best friend, Miles (Rafael Casal), is also an Oakland native, but he's white and the difference in how the two are treated when they too catch the attention of police makes up the bulk of the message here, as does Miles' struggle to contend with a devastating choice he's forced to make early on in the film. There's humor, some emotional monologues performed as rap lyrics by Diggs, and beautiful cinematography to go along with it.
5. Apocalypse Now (1979)
Run Time: 147 min | IMDb: 8.5/10
Francis Ford Coppola's war epic starring Marlon Brando and Martin Sheen is a feat of filmmaking and a wild, gory ride. It's basically a reinventing of Joseph Conrad's Heart of Darkness — a truly bonkers novel — with the bloody conflict in the Congo being swapped out for the then-timely Vietnam War. Sheen plays Captain Benjamin Willard, an Army officer tasked with assassinating Brando's Colonel Kurtz, a renegade Army officer accused of murder. Most of the film's action centers on Sheen's secret mission, his journey from Vietnam to Cambodia, and his showdown with Brando's Kurtz, who's been driven mad with power.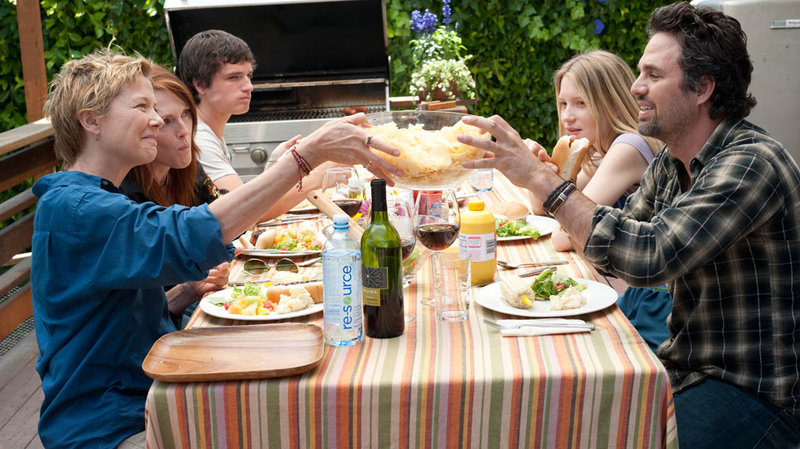 6. The Kids Are All Right (2010)
Run Time: 106 min | IMDb: 7/10
Annette Bening, Julianne Moore, Mark Ruffalo, and a handful of other embarrassingly talented actors carry this heartwarming family drama about two kids in search of their father. Josh Hutcherson and Mia Wasikowska play Laser and Joni, siblings conceived by artificial insemination. Their moms Jules (Moore) and Nic (Bening) each used the same sperm donor to have them and now, as the kids have grown up, they've become curious about this mystery paternal figure. Enter Ruffalo who plays a hippie restaurant owner named Paul that seems more interested in hooking up with Jules than getting to know his kids. It's messy and difficult, but it's a relatable story about unconventional family dynamics that feels refreshingly original.