Each week our staff of film and TV experts surveys the entertainment landscape to select the ten best new/newish movies available for you to stream at home. We put a lot of thought into our selections, and our debates on what to include and what not to include can sometimes get a little heated and feelings may get hurt, but so be it, this is an important service for you, our readers. With that said, here are our selections for this week.
10. (tie) Sick (Peacock)
A group of friends decides to hunker down during the COVID-19 lockdown together at nice little lake house and… wait a second. This sounds like the plot of a horror movie. Which makes sense because… it is the plot of a horror movie. This horror movie. The Blumhouse team is at it again, with a slasher on the loose and a deadly virus in the air and about four other things to be terrified of. Maybe there's a monster in the lake, too. Who knows? Only one way to find out…
10. (tie) Bullet Train (Netflix)
Bullet Train is chaos. Bloody, funny, frivolous, superficial chaos. Nothing and everything happens in this film about a group of assassins all vying for a briefcase that may just offer the biggest payload of their respective careers thus far. It's jam-packed with action — the fast-paced, tightly-choreographed kind that gives you whiplash if you stare too long – and with a cast of A-listers, the best of which being Aaron-Taylor Johnson and Brian Tyree Henry, who play a pair of Brit brothers constantly bickering on the job. It's got enough twists and surprises to keep you entertained plus Brad Pitt unironically sporting a bucket hat for its two-hour runtime. It's just plain fun. We wish there were more movies like it out there.
You know, the Michael J. Fox and Jason Bateman movies weren't the worst 1980s creations out there. Still, Paramount+ saw fit to conjure up a dramatic, very supernatural reboot, and Scott Howard is now Scott McCall. He can tame dogs with a simple glance, and he's got a pack and a scary nemesis and yes, don't expect this project to take the comedic route.
8. White Noise (Netflix)
Noah Baumbach's latest movie has a loaded cast (Adam Driver! Greta Gerwig! Don Cheadle! Andre 3000!) and a wild premise (a toxic cloud forcing a college professor and his family to flee their home town) and all the kind of things you would expect from a phrase like "Noah Baumbach movie" (Comedy! Drama! Comedy and drama!). It's all based on a Don DeLillo novel from 1985 and it's right there on a streaming service you probably have. If this all sounds like your deal… well, get in there.
Well, what do we have here? Let's start at the top. Josh Duhamel and Jennifer Lopez are having a, you guessed, destination wedding and, you guessed it again, things do not go exactly as planned. Armed bad guys show up. People are taken hostage. At one point, if the trailer is to be believed, Jennifer Coolidge picks up an automatic weapon and leads a resistance. That's… it's certainly something! More movies should let Jennifer Coolidge play an armed wedding attendee. We have always said this.
6. Riotsville, USA (Hulu)
This documentary uses archival footage shot by the United States government that shows military training to combat rioters in fictional towns that were constructed after the upheaval of the 1960s. It's a heavy watch, and probably a little unsettling, but sometimes that's how history works.
5. The Banshees of Inisherin (HBO Max)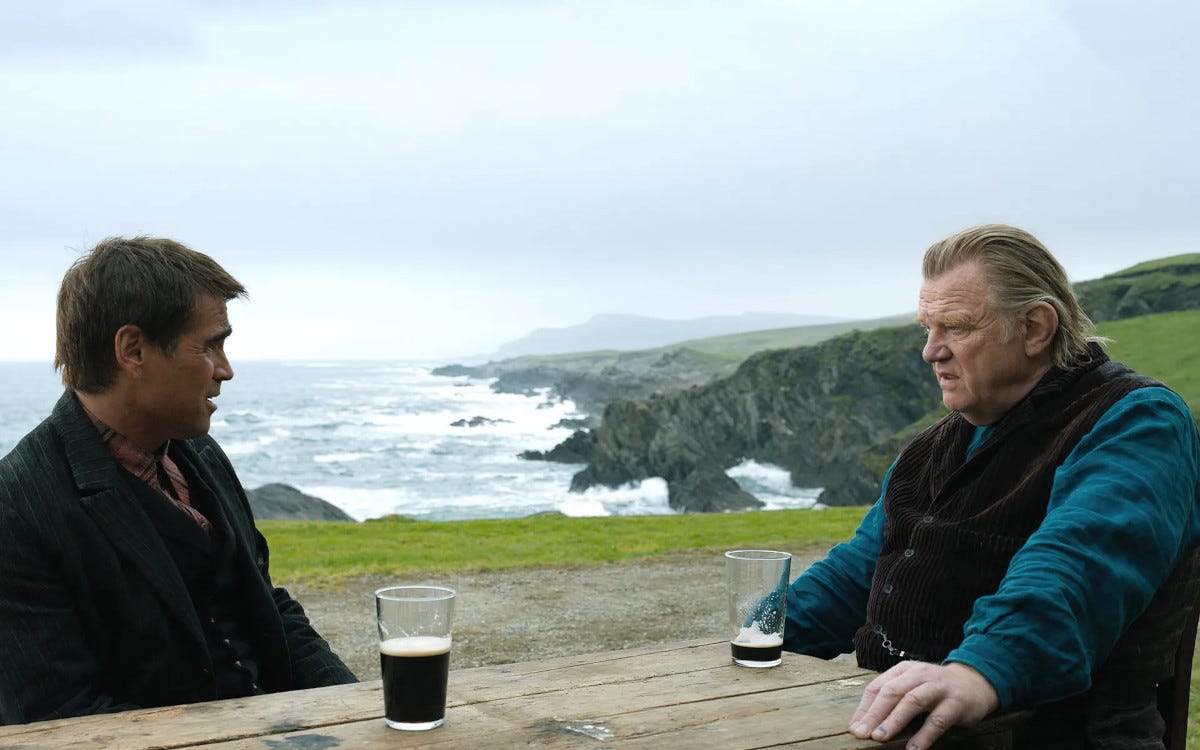 In Bruges hive assemble for this reteaming of writer/director Martin McDonagh and stars Colin Farrell and Brendan Gleeson. More sparse, but no less brilliant in its well-chosen dialogue than the 2008 crime comedy classic, Banshees Of Inisherin is a beautifully told tale of loneliness, the hazards of both bluntness and naivete, and what happens when a friendship crashes into the rocky shores. Set on an island near Ireland 100 years ago, the film is a slow burn in every sense of the term with tough love, hard feelings, and severed digits scattered all over the place. Things never do stay the same for as long as you need them to, do they? What a gutting treasure of a movie.
That loud whooshing sound you heard this summer could have been one of two things: the sound of jet engines blasting out of movie theaters around the country or the sound of massive crowds rushing into and out of those same theaters to hear those jet engines in Top Gun: Maverick. The sequel to the original movie — released over 35 years later, which is kind of wild — picks up right where the first left off, in spirit if not chronology, with Tom Cruise and a bunch of new hotshot pilots (Miles Teller and Glen Powell leading the way) taking back to the skies and talking trash and sometimes riding motorcycles. It is a lot of fun and better than it has any right to be and one of the first real-deal, must-see movie theater movies we've had in a while. It was nice to get one of those again. Let's do it again in another 35 years when Tom Cruise is… uh, 95 years old. He'll probably still be up for it. You will, too. Don't lie. Watch it on Paramount Plus.
3. Glass Onion: A Knives Out Mystery (Netflix)
Daniel Craig returns as Benoit Blanc with a whole new cast of potential murdermakers to relish. Dave Bautista as a scantily clad social media sensation is only one of the ensemble highlights, and the endless buffet of cameos can not be stopped, nor do the story's twists feel gratuitous or implausible. Instead, the film dances through mischief and swings bigger and better with a series of bewitching wrinkles and knots that will make you forgive the runtime. In fact, you'll barely notice the passage of time because this film is fun and cerebral and makes perfect sense when all is revealed. Also, one of the greatest TV murder detectives in history makes a (bittersweet) cameo, for crying out loud. Netflix really should have run with a longer theatrical window, but at least it's streaming for you now.
2. You People (Netflix)
Black-ish creator Kenya Barris makes his directorial debut in this movie that appears to star too many funny people. We've got Eddie Murphy and Jonah Hill (who plays one half of a couple completed by Lauren London) and Julia Louis-Dreyfus and Sam Jay to bring laughs. Also look for a hefty dose of Nia Long and David Duchovny, who plays a dad (bye bye, Fox Mulder and Hank Moody, who was a different kind of dad). The subject matter happens to be romance and cultural clashes, but fortunately, yes, there are many funny people here.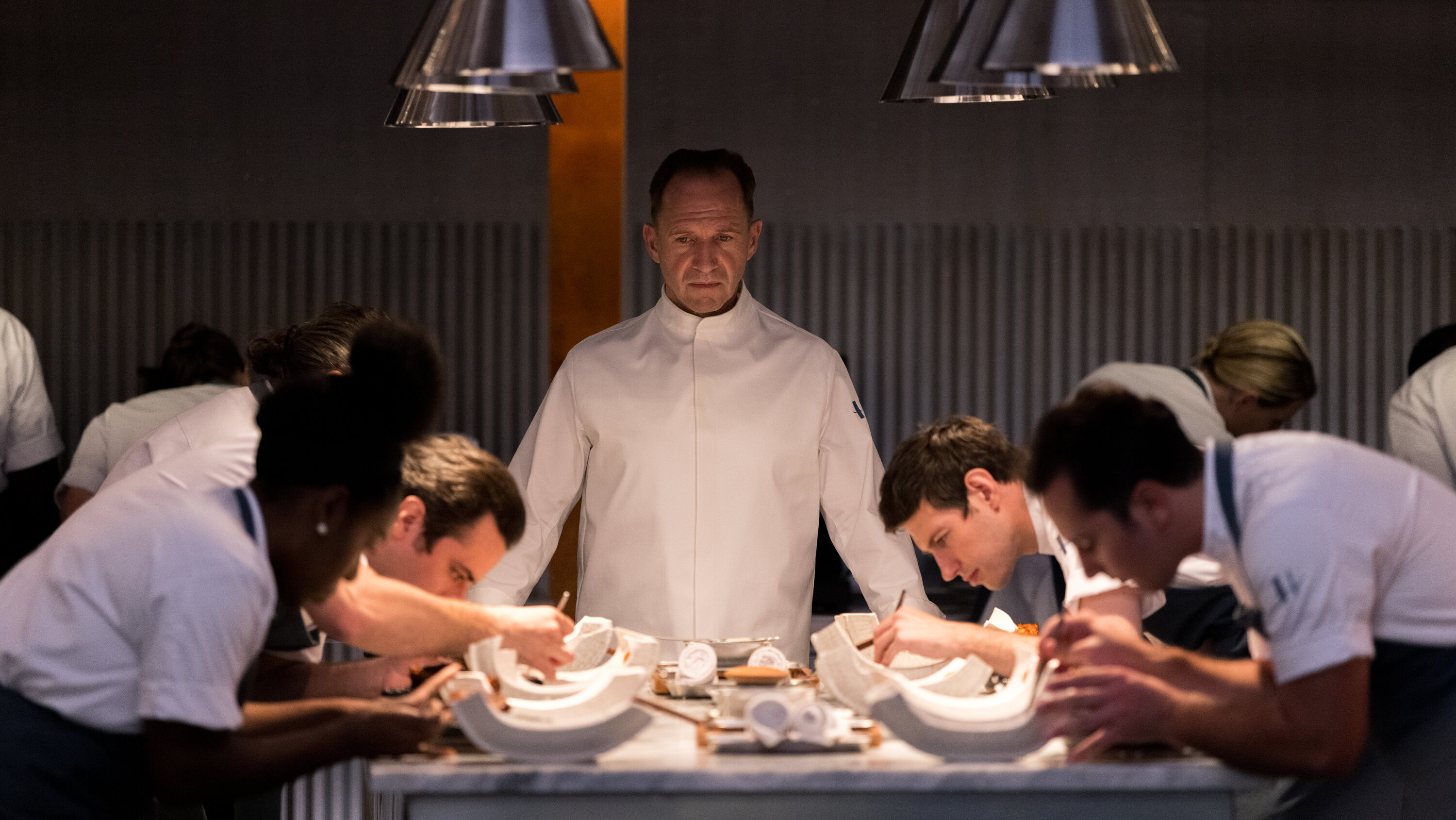 A horror-comedy set on an island where a fancy young couple has traveled to dine at a world-class restaurant led by a world-class chef who may have other things in store for them beyond your standard filets and Caesar salads. It's… weird. But also surprisingly fun. Ralph Fiennes and Anya Taylor-Joy and Nicholas Hoult are out there — apologies for this awful pun but it had to be done — making a meal of it all. In a good way. Definitely in a better way than their characters do. It's a good time. Just maybe don't start it before dinner.