Last Updated: September 25th
A good thriller is an edge-of-your-seat cinematic experience, a film that keeps you guessing, expertly weaves plot twists into larger narratives, and delivers endings you never saw coming. Each of the movies of this list checks those boxes. They might be of different genres and decades, but these gripping films keep the heart racing and the mind whirling. Here are the best thrillers on Amazon Prime right now.
Related: The Best Action Movies On Hulu Right Now
Suspiria (2018)
Run Time: 152 min | IMDb: 6.8/10
Luca Guadagnino's buzzed-about horror remake is a mind-bending exercise in the cinematic. Dakota Johnson plays Susie, a young dancer who arrives at a prestigious academy where disturbing happenings begin to take place. After one dancer goes missing, another dies, and a third is severely injured, the students begin investigating their instructors to discover they belong to a coven of witches with troubling rituals that rest upon the dancers playing their parts.
A Quiet Place (2018)
Run Time: 90 min | IMDb: 7.6/10
John Krasinski's breakout horror flick has made its way to Amazon. The film stars Krasinski and his wife, Emily Blunt, as a couple trying their best to raise their family in the middle of an apocalypse where the slightest sound might attract other-worldly creatures intent on hunting them down and killing them. It's a thrilling turn for both actors, with twists you don't see coming and a satisfying ending.
Shutter Island (2010)
Run Time: 138 min | IMDb: 8.1/10
DiCaprio and Scorsese team up again, this time for a dramatic thriller that feels different from their normal fare but still just as intense. DiCaprio plays a detective drawn to a mysterious island that houses a psychiatric facility for the criminally insane. He's investigating the case of an escaped convict, but a conveniently-timed storm, a hostile staff, and some strange happenings lead him down a rather dark and dangerous rabbit hole. There's a twist ending here worthy of its build-up, and DiCaprio shares the screen with some notable talents including Mark Ruffalo, Michelle Williams, Sir Ben Kingsley, and Emily Mortimer.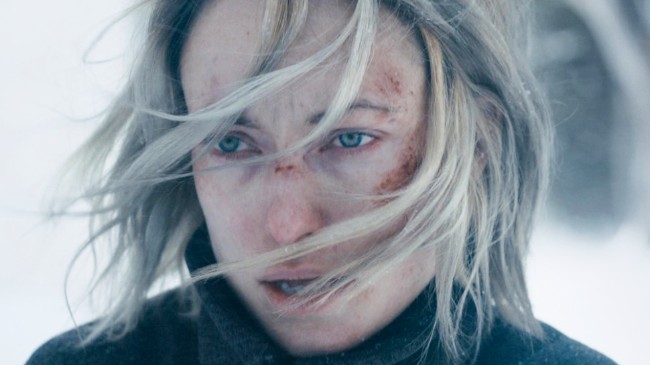 A Vigilante (2018)
Run Time: 91 min | IMDb: 5.6/10
Olivia Wilde stars in this gritty crime thriller about a woman named Sadie, who (after surviving a domestic abuse situation) becomes a self-taught vigilante helping other women escape violence. Wilde's Sadie is a stoic, broken woman doing the right thing for heartbreaking reasons, but it's when she cracks a few skulls and puts some wife-beating a**holes in their place that we really begin to root for her. The action is brutal and unforgiving, scrappy fights that involve makeshift weapons and plenty of blood, but it feels real and, more importantly, vital to telling this story well.
You Were Never Really Here (2017)
Run Time: 89 min | IMDb: 6.8/10
Joaquin Phoenix stars as a troubled hitman with a dark past in this thrilling crime flick from Lynne Ramsay. Phoenix plays Joe, a gun for hire, former military man and FBI agent, who spends most of his time rescuing victims of sex trafficking. He's recruited to save a Senator's daughter from a brothel that caters to high-end clientele, but the job thrusts him into the center of a conspiracy that costs him everything and ends in blood and tragedy. It's a relentless slog to be sure, but it works because Ramsay is more interested in profiling the man, not the hits he makes.
Hereditary (2018)
Run Time: 127 min | IMDb: 7.3/10
Toni Collette stars in this terrifying nightmare by first-time director Ari Aster. The film charts the grief and shared trauma of the Graham family. Annie (Collette) is mourning the loss of her secretive mother, worrying over her inherited mental health issues and her children. When her son Peter accidentally kills his sister, hauntings begin happenings. Malevolent spirits, possessions, a seance gone wrong — this is pure nightmare fuel, people.
Basic Instinct (1992)
Run Time: 127 min | IMDb: 6.9/10
The '90s had a few defining films and this one, a thriller starring Michael Douglas and Sharon Stone, certainly feels like one of them. It's a charged whodunnit, with Douglas playing a violent police detective obsessed with solving a gruesome murder and Stone playing the seductive authoress who may be involved. Both actors give their all, though Stone comes out on top, delivering an iconic performance as a villainous woman who has no qualms about being bad (and flashing police during heated interrogation scenes).
Shot Caller (2017)
Run Time: 121 min | IMDb: 7.3/10
Nikolaj Coster-Waldau stars as Jacob Harlon, a stockbroker and family man who accidentally kills his best friend in a car accident and serves a limited sentence in prison for his crime. While there, Harlon becomes embroiled in gang wars, being forced to fight and do terrible things to survive life behind bars. When he's finally released, Harlon must navigate between his old life with his wife and son, and the pressures of his continued commitment to the gang boss that protected him on the inside.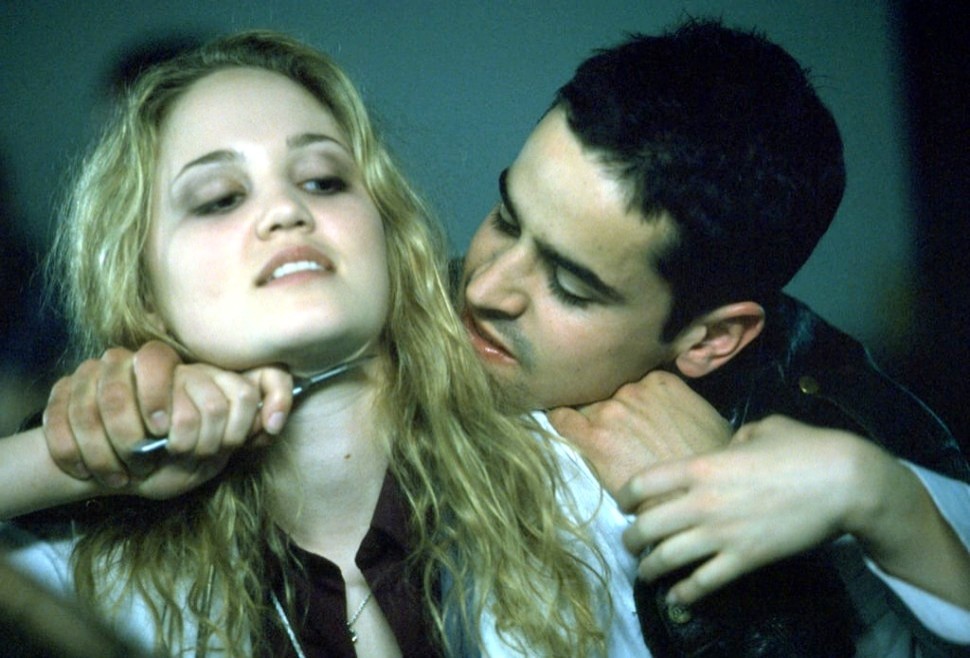 Swimfan (2002)
Run Time: 85 min | IMDb: 5/10
Jesse Bradford and Erika Christensen star in this teen thriller that's basically Fatal Attraction but with swimming pools. Bradford plays Ben, a high school senior with a promising swimming career who hooks up with Christensen's Madison in a moment of weakness (despite having a girlfriend). Turns out, Madison is the O.G. stan that Eminem always warned us about, and their indiscretion prompts her to begins stalking Ben, his family, and his friends, forcing him to take extreme measures to protect himself, and his reputation.
Three Days Of The Condor (1975)
Run Time: 117 min | IMDb: 7.5/10
Faye Dunaway and Robert Redford play a bookish CIA analyst and the woman he holds hostage in this political thriller. Redford's Joe Turner returns from lunch to find his co-workers murdered and himself on the run as he tries to find out what happened and why while mysterious forces hunt him down. Dunaway plays Kathy Hale, a woman he kidnaps and holds hostage who soon begins to help him unravel the mystery.