Last Updated: April 16th
From the moment the bandit turned his gun toward the camera in 1903's The Great Train Robbery, no genre of film has been more readily identified with quintessential American cinema than the Western. Though the popularity of classic Western movies waned in the late 1960s, today's filmmakers still approach the genre with enthusiasm, breathing new life into these cinematic archetypes. Here's a look at some of the best westerns on Netflix streaming right now.
Related: The Best War Movies On Netflix Right Now
The Good, the Bad, and the Ugly (1966)
Run Time: 178 min | IMDb: 8.9/10
This classic Western starring Clint Eastwood follows the adventures of a stiff-lipped bounty hunter, a sociopathic mercenary, and a fast-talking Mexican bandit. The trio is connected by a grave full of gold, a few near executions, and a lot of bad blood. Highway robberies, assassination attempts, and a famous Mexican standoff make this a worthy entry on the action flicks list, plus it's one of Eastwood's most iconic roles.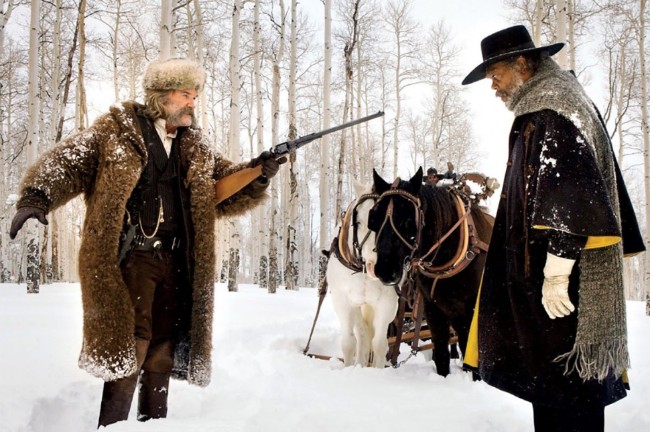 The Hateful Eight (2015)
Run Time: 187 min | IMDb: 7.8/10
The Hateful Eight was originally conceived as a sequel to Quentin Tarantino's 2012 film Django Unchained, but Tarantino almost gave up the idea of making the movie after the script leaked in early 2014. After he oversaw a live script reading in Los Angeles later that year, Tarantino changed his mind and decided to put his latest vision on the big screen. No longer a Django sequel, The Hateful Eight became a standalone story about eight strangers who take shelter at a stopover during a blizzard, all with very different reasons as to why they don't trust one another. For the film's score, Tarantino brought in legendary composer Ennio Morricone to do the film's score, which won him an Academy Award.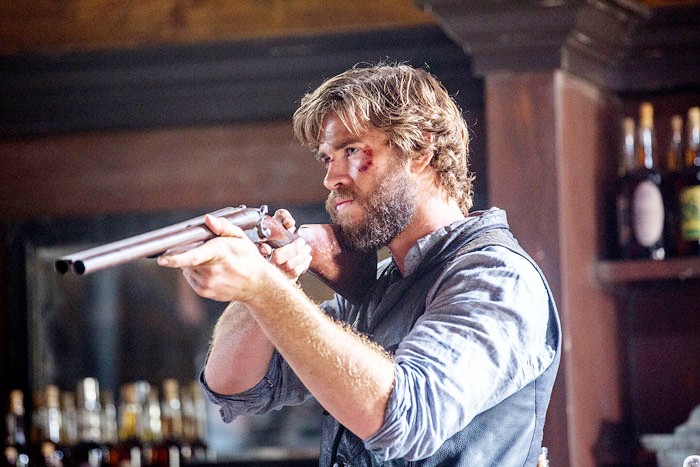 The Duel (2016)
Run Time: 110 min | IMDb: 5.8/10
Woody Harrelson and Liam Hemsworth reunite for this Western drama about a Texas Ranger dispatched to solve a string of murders/disappearances in a small, sleepy town in 1887. Hemsworth plays Kingston, the lawman in question, who tries to hide his identity and shared background from the town's mayor, Brant (Harrelson), a shady figure who seems to have an iron grip on his constituents. As Kingston investigates the town's mysteries he's betrayed by someone close to him which ultimately pits him in a war against Brant and the wealthy citizens of the town. It's a jumbled mess but Harrelson has a lot of fun playing the bad guy in this one.
Casa de mi Padre (2012)
Run Time: 84 min | IMDb: 5.5/10
A delightful nod to embellished, Telenova-style dramas, this Spanish-language modern-day Western/comedy landed on Netflix in 2012 after an extremely limited theatrical run. It stars Will Ferrell as Armando, a man who'd spent his life working on his father's ranch, and soon finds himself caught up in an ordeal with a local drug lord. Filmed over the course of just 21 days, this off-beat experiment received mixed reviews, while Ferrell commits himself to the role of the straight man akin to Leslie Nielsen's performances in The Naked Gun film series.
Buffalo Boys (2018)
Run Time: 102 min | IMDb: 5.8/10
Mike Wiluan's imaginative Western blends cultures and fighting styles to give fans a unique take on the genre. The film follows brothers Jamar (Ario Bayu) and Suwo (Yoshi Sudarso), as they leave America after helping complete the Transcontinental Railroad and return home to Indonesia. While riding a train home, they come against a group of white gangsters before arriving to their village and discovering Dutch administrator named Captain Van Trach has enslaved their people for profit. The duo takes on Trach's outfit to help free their village and while the storytelling falls a bit flat, the action is worth watching.
Django Unchained (2012)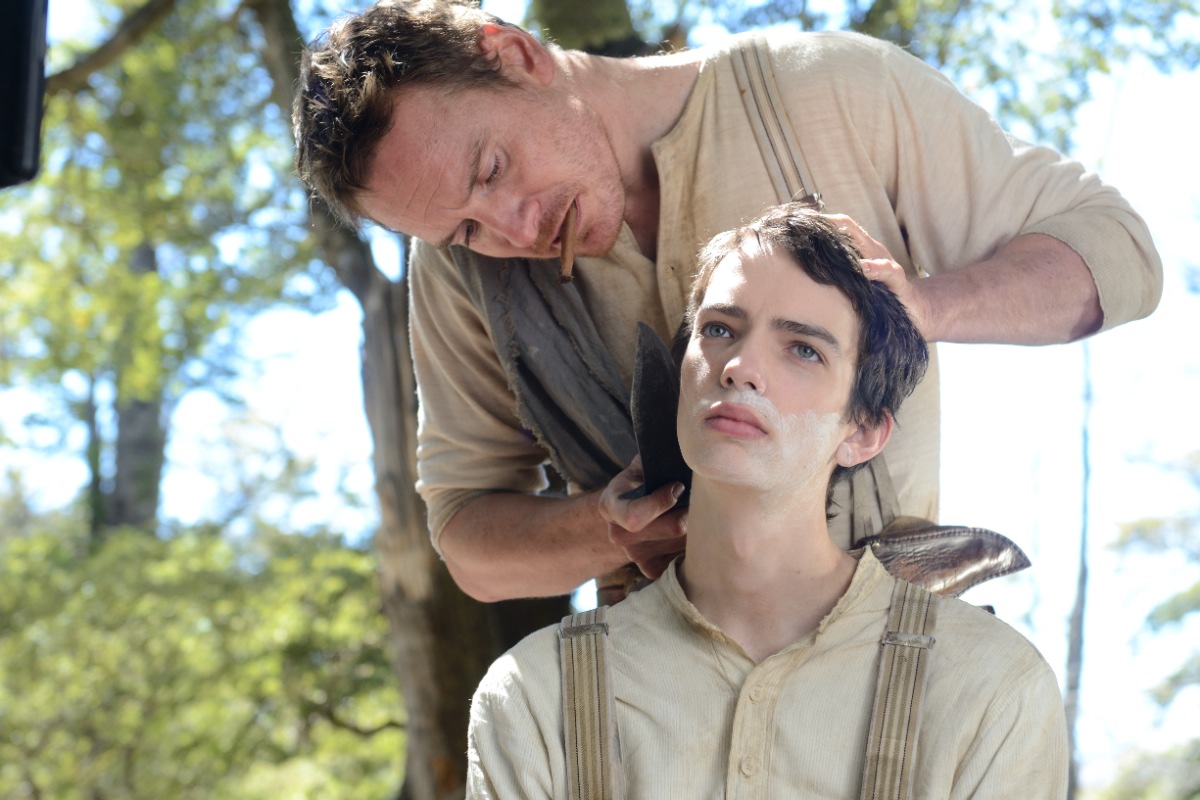 Slow West (2015)
Run Time: 84 min | IMDb: 6.9/10
Kodi Smit-McPhee plays a young Scottish man who travels from his home country to the dry, bleeding heart of the American West to find the woman he loves. Along the way, he meets a band of outlaws looking to collect the bounty on his intended's head and a thuggish, slow-drawling Michael Fassbender who acts as his reluctant chaperone. It's a fun, inventive take on the classic Western adventure, and it doesn't hurt that the cinematography is gorgeous.
Hostiles (2017)
Run Time: 134 min | IMDb: 7.2/10
This Western epic from director Scott Cooper boasts an impressive bunch of actors. Christian Bale, Rosamund Pike, Ben Foster, Jesse Plemmons, and Timothee Chalamet all star with Bale playing Captain Joseph J. Blocker, a veteran of the Indian Wars with a reputation and orders to escort a dying war chief back to his native lands. Along the way, he picks up Pike's characters, a woman recently widowed thanks to a group of Comanche warriors. What follows is a slow slog through the Mid-West weighed down with brutal violence and plenty of death but the performances make it worth sticking around.
Hell or High Water (2016)
Run Time: 102 min | IMDb: 7.6/10
Chris Pine, Ben Foster, and Jeff Bridges star in this neo-Western crime thriller about a pair of brothers who go on a bank-robbing spree to save their family's ranch. Pine plays Toby, a down-on-his-luck father struggling to live right under mountains of inherited debt while Foster plays Tanner, his ex-con brother who has a wild streak that often endangers the two men on their jobs. Bridges is the aging sheriff tasked with bringing them to justice, but his job is made harder by the locals, who have no love for the bank chain the boys are stealing from. It's a gritty, unapologetic tale of a forgotten America brought to life by some brilliant performances and an impressive script from Taylor Sheridan.
The Ballad of Buster Scruggs (2018)
Run Time: 133 min | IMDb: 7/10
The Coen brothers are back with a slick new Western romp, one that serves as an ode to all of the tropes present in Hollywood's best Wild West adaptations. Split into six parts, each story is loosely connected though thematically and tonally different. Tim Blake Nelson stars as the titular hero, a sharpshooting songster who takes part in the film's opening musical portion. From there we get stories of outlaws getting their due, prospectors mining for gold, ghostly hauntings, and wagon trails. Forgetting trying to follow the thread and just enjoy the ride with this one.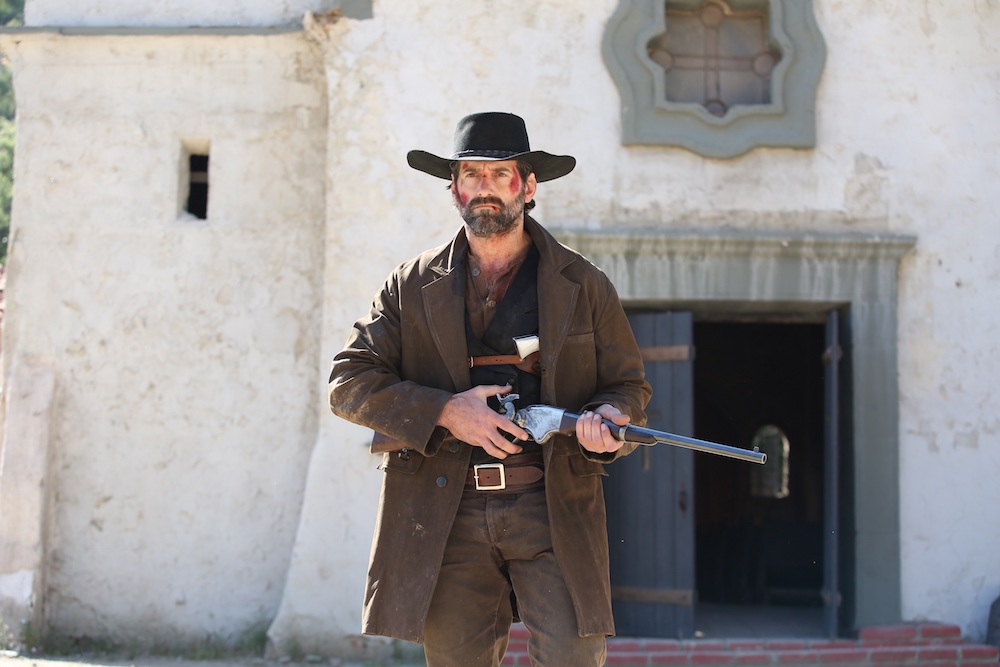 Badland (2019)
Run Time: 117 min | IMDb: 5.7/10
Mira Sorvino stars in this violent Western from director Justin Lee. The action follows a stone-faced gunman named Matthias William Breecher, a Pinkerton detective hired by a former-slave-turned-Senator to track down war criminals who fought for the Confederacy. Sorvino plays Darah, daughter to one such criminal, an ailing general spending his final days on the family's failing farm. The best stretch of the movie comes when Breecher holes up there, talking about past mistakes with the general and getting close to Sarah, but there's plenty of wild shootouts and horse-chases sprinkled in between to keep things interesting