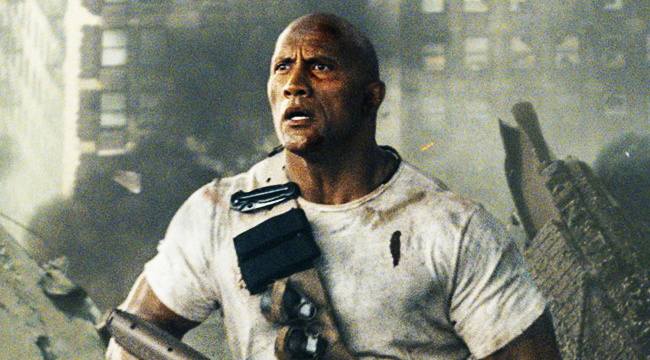 Many Internet dwellers can probably still remember how, a long, long time ago, Dwayne "The Rock" Johnson's Big Trouble in Little China remake was a big deal. The news, which first began circulating in 2015, was immediately met with concern from director John Carpenter and star Kurt Russell, the latter being the one and only Jack Burton. Yet very little new information has surfaced since then, leaving Johnson to pursue other, entirely different projects, like a Jumanji film that was definitely not a reboot.
Thanks to Collider's recent interview with Hiram Garcia, the president of Johnson's Seven Buck Productions, however, Big Trouble in Little China fans finally have something new to go on. What's more, it seems that — much like Jumanji: Welcome to the Jungle — it seems this "remake" isn't actually a remake at all, but a "continuation." (Which is basically a sequel.) Per Garcia:
"There's a lot of things going on with [Big Trouble in Little China]. We are in the process of developing that, and let me tell you, the idea is not to actually remake Big Trouble in Little China. You can't remake a classic like that, so what we're planning to do is we're going to continue the story. We're going to continue the universe of Big Trouble in Little China. Everything that happened in the original exists and is standalone and I think there's only one person that could ever play Jack Burton, so Dwayne would never try and play that character. So we are just having a lot of fun. We're actually in a really great space with the story that we've cracked. But yeah, no remake. It is a continuation, and we are deep into development on that as well, and I think you'll start hearing some things about that probably soon."
Of course, this doesn't mean that Johnson's Big Trouble sequel continuation will be landing in theaters anytime soon, as the movie star is busy filming Disney's Jungle Cruise and preparing for the thriller Red Notice and a Fast and Furious spinoff. This is especially true given that the project's initial announcement happened just over three years ago.
(Via Collider)