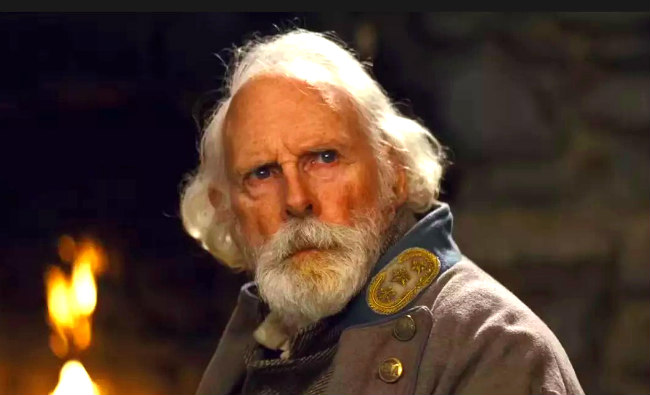 Hollywood was stunned by the passing of Burt Reynolds, and so was Once Upon a Time In Hollywood. The Smokey and the Bandit star was set to play rancher George Spahn in Quentin Tarantino's latest, but following his death, the part has gone to two-time Oscar nominee Bruce Dern (Coming Home and Nebraska), who last worked with the director on The H8ful Eight. Interestingly, Dern was one of the "six motherf*cking people," along with Tim Roth and Michael Madsen, among others, who may have leaked that film's script.
I guess all is forgiven in the name of Gator McKlusky.
Dern takes over the role of Spahn, an 80-year-old near-blind man who rented his L.A. ranch out to be used as the location for Westerns. Charlie Manson convinced Spahn to allow him and his followers to live on the ranch, in the months before they murdered Tate and six others. In exchange for rent, Manson coerced his female followers into hopping into bed with the ranch owner, and serving as his seeing-eye guides, per reports. Adding to the creepiness: Manson acolyte Squeaky Fromme, the woman who would later attempt to assassinate President Gerald Ford, reputedly got her nickname because she would making a squeaking noise when Spahn touched her. (Via)
Dern joins a, even by Tarantino standards, ridiculously talented cast, including Leonardo DiCaprio, Brad Pitt, Margot Robbie, Al Pacino, Kurt Russell, Dakota Fanning, James Mardsen, Michael Madsen, Tim Roth, Timothy Olyphant, Damian Lewis, Lena Dunham, Luke Perry, Scoot McNairy and James Remar.
But alas, still no Samuel L. Jackson.
(Via Deadline)