The Super Bowl is just around the corner, and the commercials and teasers for commercials are starting to leak to ensure that viewers are sufficiently hyped. Michelob Ultra just released the first of two commercials that will air during the game, and they might have snagged the highest profile star of the night: Chris Pratt.
While your ranking of the Super Chrises may vary, it's hard to deny that Pratt is easily the funniest Chris (although Hemsworth could be a dark horse contender), and he brings that charm to the ad. Pratt takes his training for the commercial quite seriously, right down to beer bottle bicep curls. Michelob's whole mantra for these ads is the idea that you can be fit and still have fun, which Pratt seems to embody to a T.

Plus, any Parks and Recreation fan knows that Pratt is the perfect fit for this campaign, due to Andy's affinity for the beverage.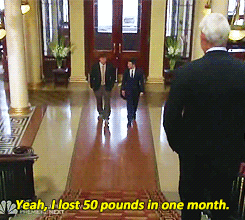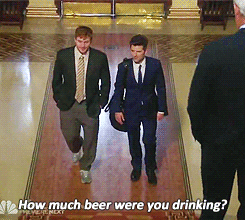 Looks like Pratt no longer has this problem. I guess that's the power of Michelob (and having a personal trainer). A second commercial will be revealed later in the week, and it's probably safe to assume that these will be some of the more popular ads when the big game arrives.