It's impossible not to be familiar with the plot of A Christmas Carol, Charles Dickens' 1842 classic novella which has withstood centuries and is still strongly rooted in pop culture even today. The tale, of course, tells the story of Ebenezer Scrooge, an elderly miser who lives alone and hates Christmas. One Christmas Eve — after a series of events that includes begrudgingly giving his employee Bob Cratchit Christmas day off, turning down a dinner invitation from his nephew Fred, and chasing away charity workers — Scrooge is visited by the ghost of his former business partner, Jacob Marley, who died seven years earlier.
Marley appears draped in chains that he must wear to punish him for a lifetime of greed and selfishness, and warns Scrooge that he will suffer an even worse fate if he doesn't change his ways. As such Scrooge is then visited by the ghosts of Christmas past, present, and future, who all show him what will happen if he continues on the same path and scare him into transforming himself into a kind and giving person.
There have been countless adaptations of the story in theater, film, and television over the years, as the trope lends itself to virtually every form of media. Some are more unforgettable than others, so we've rounded out the four most beloved and well known adaptations over the past few decades.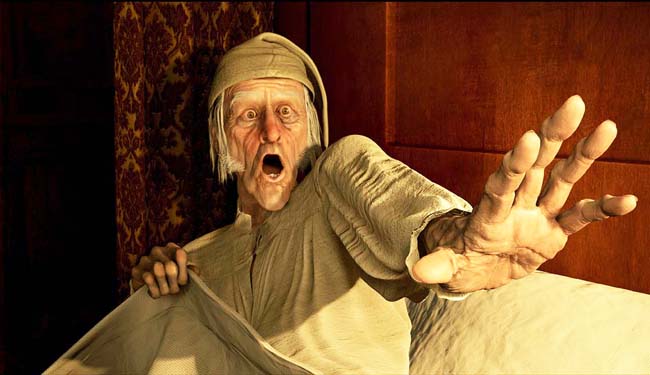 A Christmas Carol (2009)
The first of three Disney-produced endeavors on this list, A Christmas Carol was written, produced, and directed by Robert Zemeckis using 3D motion-capture computer animation technology, which Zemeckis had previously used in his previous films The Polar Express (2004) and Beowulf (2007). The film starred Jim Carrey as Ebenezer Scrooge as well as the ghosts of Christmas Past, Present, and Future, with Gary Oldman, Colin Firth, Bob Hoskins, Robin Wright, and Cary Elwes rounding out the cast. The film was a financial success, grossing $325 million worldwide,but received mixed reviews. Although the visuals were impressive at the time, critics complained that the film was too dark and lacked any kind of real heart or substance. When you add to the fact that now even the technology is out of date, the film doesn't exactly age well.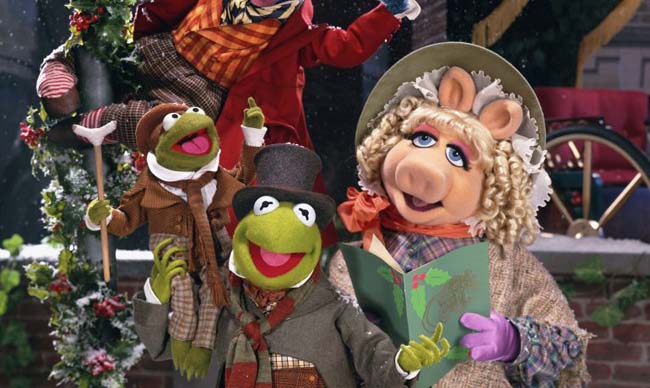 The Muppet Christmas Carol (1992)
The Muppet Christmas Carol was the first Muppets film produced after the death of creator Jim Henson in 1990 and the fourth big screen offering overall, released by Walt Disney Pictures. It starred Michael Caine as Ebenezer Scrooge, one of the few humans in an otherwise Muppet-based cast. The adaptation was unique in that it actually featured Charles Dickens as a character played by Gonzo, who narrated the film along with Rizzo the Rat. Likewise, to have the notorious Muppet Show hecklers Statler and Waldorf play ghosts that haunted Scrooge, they gave Jacob Marley a brother named Robert. Kermit the Frog and Miss Piggy also starred as Bob and Emily Cratchit. The film was only a modest box office success, stacked against Home Alone 2: Lost in New York and Aladdin, both of which premiered a few weeks earlier — however the film remains one of the more beloved adaptations of the story to this day.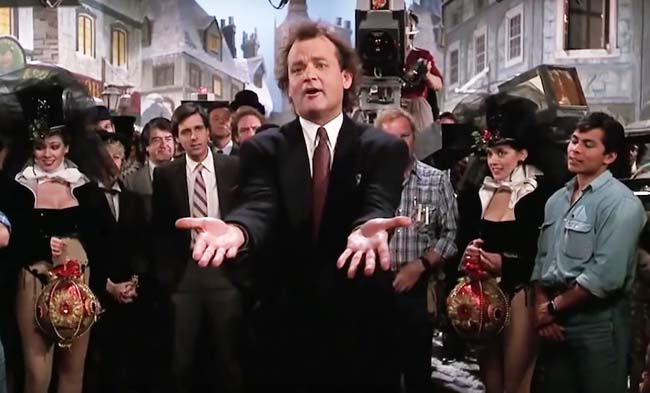 Scrooged (1988)
More of a derivative adaption, Scrooged was a comedic take on the classic story, starring Bill Murray as Frank Cross, a misanthropic and ill-tempered television executive who forces his staff to work through the holiday to put on an extravagant live production of A Christmas Carol on Christmas Eve. In the film, the Bob Cratchit character is replaced by Frank's abused personal assistant Grace (Alfre Woodard), and the nephew Fred is swapped out by Frank's brother James, played by Murray's real life sibling John. (All three of Murray's brothers, Brian, Joel, and John, appear in the film.) Scrooged was Murray's return to acting following a four year hiatus after Ghostbusters, and despite reports of the star clashing with director Richard Donner, the film went on to become one of the most popular holiday films of all time.
Mickey's Christmas Carol (1983)
A Mickey Mouse-based adaptation of A Christmas Carol seems like a no-brainer, considering that the character of Scrooge McDuck was literally based on Ebenezer Scrooge. The film stays fairly true to the original story, with Scrooge as Ebenezer, Donald Duck as Fred, and Mickey and Minnie Mouse as Bob and Emily Cratchit. The animated featurette premiered to mixed reviews, and although it was panned by Gene Siskel and Roger Ebert (who gave it "two thumbs down"), Mickey's Christmas Carol went on to be nominated for an Academy Award as Best Animated Short Subject. The animated special has since aired regularly on network TV and on the Disney Channel over the years — making it a classic holiday staple among the ranks of Rudolph the Red-Nosed Reindeer and A Charlie Brown Christmas.