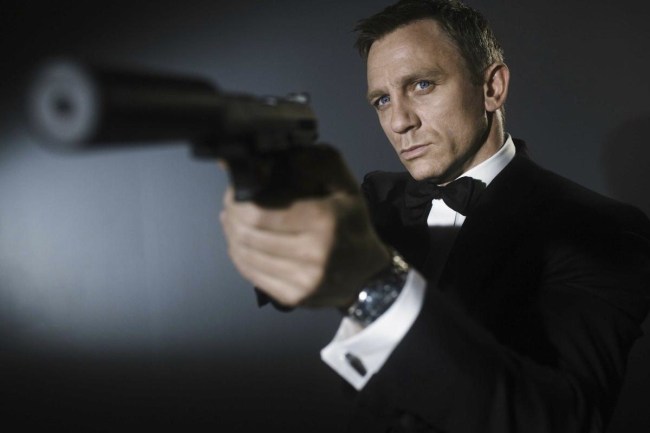 The James Bond franchise has lost the next 007 and a director.
Earlier this month, it was reported that Idris Elba was the frontrunner to replace Daniel Craig as the British secret agent. The rumors were shut down, however, when a representative for The Wire star said that "no one from Elba's team is aware of any overtures," and Elba himself tweeted, "Don't believe the HYPE…" (After trolling everyone with "my name's Elba, Idris Elba.") Long-time producer Barbara Broccoli has a bigger concern than the future of the series, though.
Danny Boyle, who was slated to direct Bond 25, has left the project. "Michael G. Wilson, Barbara Broccoli, and Daniel Craig today announced that due to creative differences, Danny Boyle has decided to no longer direct Bond 25," the official James Bond Twitter account wrote. The Oscar winning Slumdog Millionaire director was working on a script from Neal Purvis and Robert Wade, who penned Casino Royale, Quantum of Solace, Skyfall, and Spectre.
Who had Boyle leaving Bond 25 before the guy who famously (if somewhat sarcastically) said that he'd rather "slash my wrists" than play James Bond again? Anyway, there's only one man for the directing job: Elba, Idris Elba.
Bond 25 is scheduled to come out in the U.S. on November 8, 2019.
(Via The Hollywood Reporter)