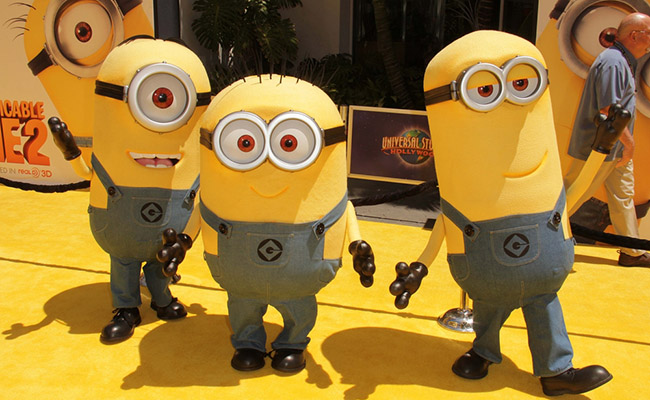 Of all the characters featured in the popular Despicable Me films, the minions were the breakout stars. But it seems their computer animated world is not enough, so they're going conquer comics later this summer. Yup, they're starring in their own comic book series as a lead-up to the spin-off Minions movie.
According to The Hollywood Reporter, it all begins on June 10:
Didier Ah-koon and Renaud Collin will bring Stuart, Kevin, Bob and the rest of the bright yellow henchbeings to comics in a deal with the British-based publisher that will see the release of four comic book issues, two digest collections, two hardcover editions and a paperback collection.
By the time the movie comes out, you won't be able to throw a rock without hitting (and purchasing) a Minions comic book and a plush minion doll. This isn't so bad since they look absolutely adorable.
(Via The Hollywood Reporter)