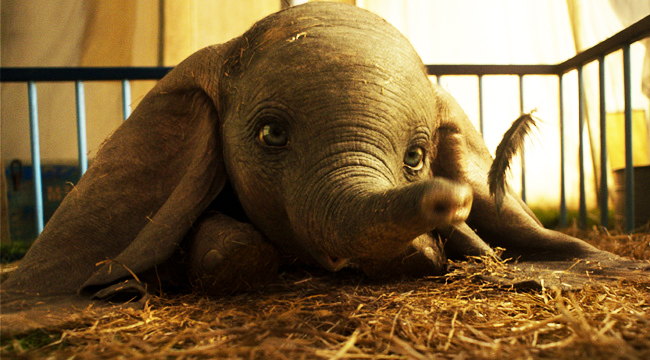 Tim Burton is looking at around a $45 million opening for Disney's live-action version of Dumbo this weekend, which is actually one of Burton's better openings, behind only Alice and Wonderland ($116 million), Planet of the Apes ($60 million) and Charlie and the Chocolate Factory ($56 million) and even with the $45 million opening of 1992's Batman Begins. In fact, it's the best opening for Burton in nearly a decade, since the 2010 release of Alice in Wonderland. The problem is, Dumbo had the full might of Disney behind it, plus a $170 million production budget, so not only is $45 million not particularly impressive, it's less than the already tempered expectations the studio had for the film (early projections had it reaching $50 million).
It's a somewhat disappointing opening, but not one that is likely to put much of a dent in Disney's bottom line. Tim Burton typically does very well overseas, where Disney is likely to make up a lot of the difference. Still, the reviews have not been of much help (52 percent on Rotten Tomatoes), although audiences do seem to enjoy it (an A- Cinemascore). I'm not entirely sure why Dumbo isn't playing as well as some of Disney's other live-action remakes, but I suspect it's because the Dumbo character is not as popular as many of the other characters in the Disney stable, and there were no huge stars to make up the difference (Colin Farrell, Danny DeVito and Eva Green are all well known, but not exactly box-office commodities).
It'll be interesting to see how Dumbo plays in the coming weeks, with Shazam! eating in to the older kid demographic next week and Missing Link going head to head with Dumbo the following week ahead of Spring vacation for a lot of schools.

Meanwhile, Jordan Peele's Us isn't hanging on to its second-week audience as well as Get Out did (only a 15 percent drop), but Get Out didn't put up $70 million in its opening weekend, either. Us is doing just fine, however, dropping around 53 percent (better than most horror movies) and generating another $33.6 million in receipts. After 10 days, it has already earned $128 million, less than $50 million shy for the entire run of Get Out ($176 million). We'll see if Jordan Peele can parlay any of that momentum into the release of Twilight Zone on CBS All Access on Monday.
Captain Marvel is also continuing to play well across the country. Four weeks in, and Brie Larson's film has already earned $353 million after a $20 million weekend. It's still tracking ahead of Guardians of the Galaxy Vol. 2, which suggests it should top $400 million with an outside shot at topping Iron Man 3 ($409 million) for the fifth highest-grossing film in the MCU.
Another new entry, the faith-based Unplanned took the four spot with a better-than-expected $6 million. The film is based on the memoir of Abby Johnson, a Planned Parenthood employee who becomes an anti-abortion activist. It's been met with some controversy, and the movie's Twitter account was even briefly shut down this weekend, which ironically actually increased its social media following.
Holdovers occupied the next three spots. Cole Sprouse's Five Feet Apart has quietly earned $35 million now, after adding another $6.2 million. The film was produced on only a $7 million budget. Wonder Park, which was produced on a $100 million budget, has earned only $37.7 million. After a $4.7 million weekend. How to Train Your Dragon: The Hidden World, meanwhile, earned another $4.2 million to put it over the $150 million mark ($153 million). It's also earned over $350 million overseas.

In its second weekend, Hotel Mumbai starring Dev Patel increased its theater count from 4 to 924 and earned a decent $3.1 million. A Madea Family Funeral looks like it's on its last weekend in the top ten, earning $2.7 million to bring it just over $70 million, making it Tyler Perry's third highest grossing film, just short of the $73 million earned by Boo! A Madea Halloween.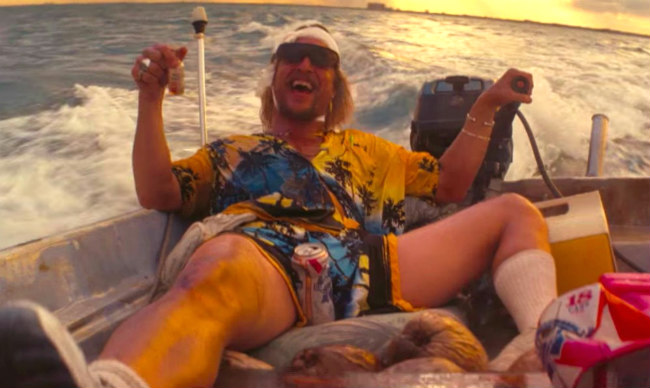 Finally, coming in at number ten is Matthew McConaughey's Beach Bum, which opened in 1,000 theaters and only earned $1.8 million. That's a terrible opening for McConaughey, but it sounds about right for director Harmony Korine (Spring Breakers, Trash Humpers), who is an eclectic filmmaker, to say the least. Beach Bum was never going to break any box-office records, but considering its strategy of opening in 1,000 theaters, Neon Pictures was clearly hoping for more.
Next weekend should be a fun one at the box office. Shazam! is opening and if the early reviews are any indication, it should do very well. It's facing off against a remake of Stephen King's Pet Sematary, however, and reviews for that film have also been very good, so far. I'd give the edge to the superhero film, but considering how well good horror films have been playing at the box office lately, it could be a tossup. Meanwhile, The Best of Enemies starring Taraji P. Henson and Sam Rockwell is also opening, but I wouldn't expect more than $6 or $7 million out of it.
Source: Deadline, Box Office Mojo