There was something about the the 1980s that made it ripe for teen angst. More and more films were being made that were geared toward teens in general, and with that new focus came a new crop of heartthrobs. For example, John Hughes is responsible for truly elevating the teen crush into an art form while simultaneously enriching the daydreams of adolescents everywhere with these new high-school ideals.
While some '80s stars managed to stay in the spotlight as time ticked on — Tom Cruise, Demi Moore, Rob Lowe and Diane Lane, for instance — others faded away a bit, either stepping back from Hollywood completely or settling into a more yeoman-like career as a supporting player. No matter, these actors still managed to leave an impression on the hearts and hormones of '80s kids everywhere like a first crush, and what's more fun than getting a glimpse of what our first crushes turned out to be? So, with that in mind, let's check in with some long-lost '80s movie crushes.
Phoebe Cates – Fast Times at Ridgemont High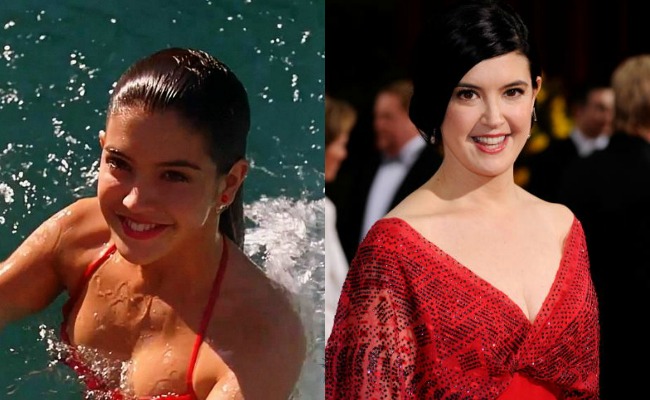 Phoebe Cates' red swimsuit in Fast Times at Ridgemont High is probably the most iconic bikini of all time that isn't made of metal. As the worldly Linda, Cates was A+ crush material as the girl next door with a little bit of an edge.
Following Ridgemont High, Cates starred in Private School, Gremlins, Gremlins 2: The New Batch, Lace, and Drop Dead Fred before she retired from acting in 1994. While auditioning for The Big Chill in the role that would ultimately go to Meg Tilly, Cates met actor Kevin Kline. The two would eventually marry in 1989 and move to New York City, where Cates would stay home to take care of the couple's two children. She briefly returned to acting for 2001's The Anniversary Party as a favor for best friend Jennifer Jason Leigh, and also opened a boutique called Blue Tree on Madison Avenue in 2005.
Ralph Macchio – The Karate Kid
Between Johnny from The Outsiders and Daniel from The Karate Kid, Ralph Macchio cornered the market on heartbreaking pretty boys in the '80s. The ultimate babyface, Macchio had a certain sweetness that was catnip to teen girls, making him a mainstay on magazines like Tiger Beat and 16.