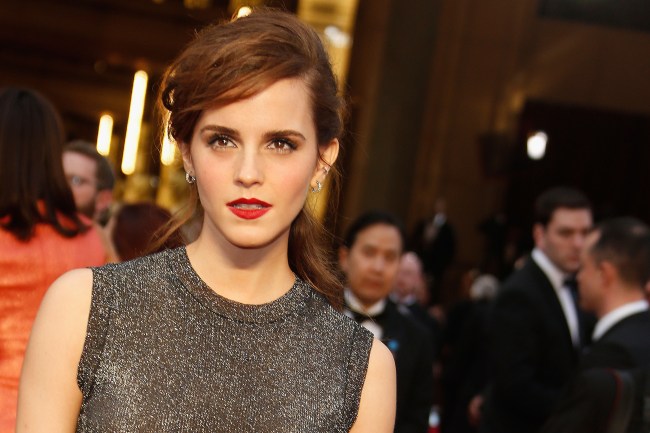 After previously landing on The Jungle Book and Cinderella, Disney has once again spun the Remake a Cartoon Into a Live-Action Film Wheel, this time falling on…Beauty and the Beast, which the House of Mouse and Sand and Fog has tapped Emma Watson to star in.
Emma Watson has closed a deal to star in Disney's live-action musical Beauty and the Beast, TheWrap has learned. Bill Condon (The Twilight Saga: Breaking Dawn) will direct from a script written by Stephen Chbosky, who directed Watson in The Perks of Being a Wallflower. Evan Spiliotopoulos wrote the previous draft of the screenplay.
Watson, who probably deserves better than to act with talking forks, learned how to deal with hairy beasts in This Is the End, so playing Belle should be a snap. Meanwhile, which cartoon will Disney bring back from the dead next? I'm guessing all of them, except Song of the South.
Via The Wrap