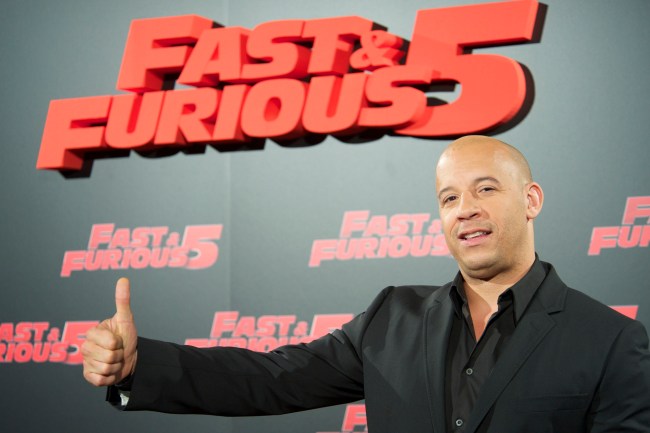 The big pull quote from Variety's deep dive into the life and times of Vin Diesel was, understandably, his claim that Furious 7 should win the Academy Award for Best Picture. But there was another piece of the story that went somewhat overlooked, and I think we should probably talk about it for a second.
The Fast & Furious films were inspired by Dungeons and Dragons, according to lifelong Dungeons & Dragons fan Vin Diesel.
Diesel, 47, grew up with a twin brother, Paul, in downtown New York where his family lived in subsidized housing for creatives. "It was all bohemians," Diesel says. "Great artists came through the building. Miles Davis recorded there." Diesel said he learned storytelling from reading J.R.R. Tolkien and playing the game "Dungeons & Dragons," with its intricate mythology that later influenced the scripts of Fast & Furious.
So, three things:
1) Yes, Vin Diesel is a diehard D&D player. He wrote the foreword to the book 30 Years of Adventure: A Celebration of Dungeons & Dragons. He has one of his character names tattooed on himself. And here's an interview where he says Riddick was inspired by the game, too. Let no one question the man's dedication.
2) I have never played Dungeons & Dragons and I never had much interest in starting until I read that blockquote, and now all I want to do is play Dungeons & Dragons with Vin Diesel. Why is this not a documentary I can watch on Netflix immediately? Everyone is failing me.
3) When I first read the phrase "playing the game Dungeons & Dragons, with its intricate mythology that later influenced the scripts of Fast & Furious" I was like naaahhh. But then I thought about it some more. I mean, a magical sparkling vessel soaring through the air while an evil mastermind shoots fireballs at it…
I can see it.