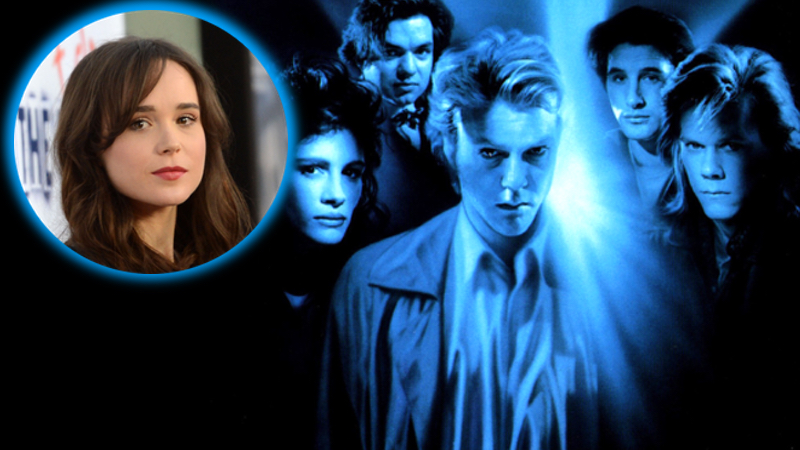 A few years ago, murmurs surfaced of a Flatliners reboot. Hollywood can't resist mining 1990s nostalgia, and the original film was pure cheese but starred several up-and-comers. Julia Roberts, Kiefer Sutherland, Kevin Bacon, and William Baldwin all featured as beautiful medical students who took a walk on the dark side. They'd take turns dying and float around in the afterworld for a few minutes until their colleagues would frantically resuscitate them. Things do not go as planned, and terrible misdeeds came back to haunt with a vengeance. Cue drama.
Somehow, the film was nominated for an Oscar (a sound award), and there are plenty of people out there with fond memories of the movie. A gruff-voiced Sutherland is hard to resist in any regard, and everyone loves a side of Bacon. So, now we're getting a reboot, even though several horror films have cribbed the original film's formula already. But darn it, Hollywood will do this reboot whether we like it or not.
Interestingly enough, Ellen Page's name is circulating for the lead female role. Page hasn't signed on for a flashy movie in a few years. She prefers to toil away quietly on indies these days. Perhaps her interest could be considered a vote of confidence for the project, or maybe she's looking for a "paycheck" role to stay afloat between more reputable endeavors. Niels Arden Oplev, who directed The Girl With the Dragon Tattoo (the Swedish original), will helm the project, so there should be atmosphere aplenty.
(Via Hollywood Reporter)