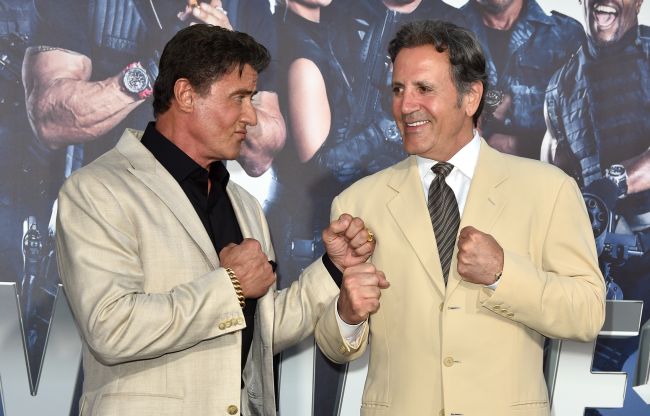 The biggest upset at the 88th Academy Awards wasn't Spotlight beating out The Revenant for Best Picture — it was Best Supporting Actor going to Bride of Spies' Mark Rylance instead of Sylvester Stallone for his career-best work in Creed. Maybe we shouldn't have been surprised — Ryan Coogler's film was, after all, snubbed all over the place — but it was still a shock, considering how Sly took home the Golden Globe Award for the same category. Maybe the chicken-throwing criminal should have boycotted the ceremony, after all.
Everyone from Arnold Schwarzenegger ("To me, you're the best, no matter what they say") to, um, Mario Lopez ("Stallone winning was what I was most invested in tonight. Rocky has done so much for people.") came out as #TeamSly, but Stallone's most outspoken supporter was his brother, Frank.
Our favorite eBay auctioneer tweeted:
What about people who don't have noses? That's really insensitive, Frank. Anyway, I hope the Academy is ready to deal with the hellfire that Frankster's Gangsters are about to give 'em. Because this feud is… far from over.
Meanwhile: