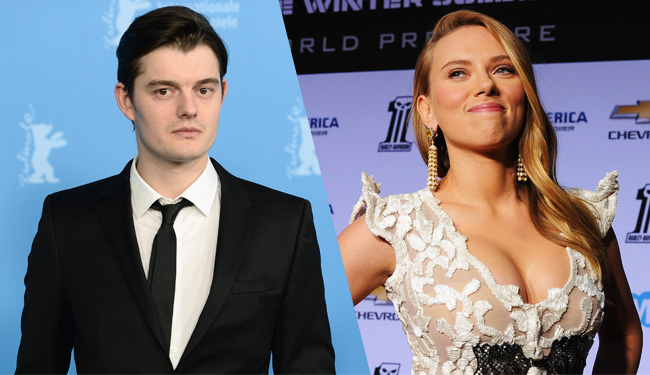 Earlier this year, it was officially announced that DreamWorks was remaking the Japanese animated classic Ghost in the Shell, but since then, anime fans and folks intrigued by the idea of Scarlett Johansson playing a sexy cyborg cop haven't been given much new information. Has Ghost in the Shell strayed into development hell like so many other Hollywood anime-to-live-action adaptations?
Thankfully, it seems like that's not the case, as the movie has officially found its villain. Sam Riley, who you might remember from Maleficent and the most recent version of On the Road, will be playing the Laughing Man, a hacker villain from one of the more recent Ghost in the Shell television series. This seems to indicate the live-action Ghost in the Shell movie won't be a straight adaptation of the original, critically-acclaimed Ghost in the Shell animated film, which makes sense. That movie had a lot more frontal nudity and exploding heads than Hollywood typically likes to include in their summer blockbusters. Our loss.
For the uninitiated, Ghost in the Shell takes place in the future world where most humans store their minds in an electronic network and inhabit various android bodies or shells. Series heroine Motoko Kusanagi is part of a special police unit dedicated to preventing hackers from exploiting those android bodies. It's a simple-enough premise, but one that leads to a lot of mind-bending scenarios.
Ghost in the Shell will be directed by Rupert Sanders (Snow White and the Huntsman) and hits theaters May 31, 2017. What do you think of Sam Riley's casting as the villain? Honestly, the dude doesn't look like he stands a chance against Cyber Scarlett Johansson, but then who would?
(Via Variety)