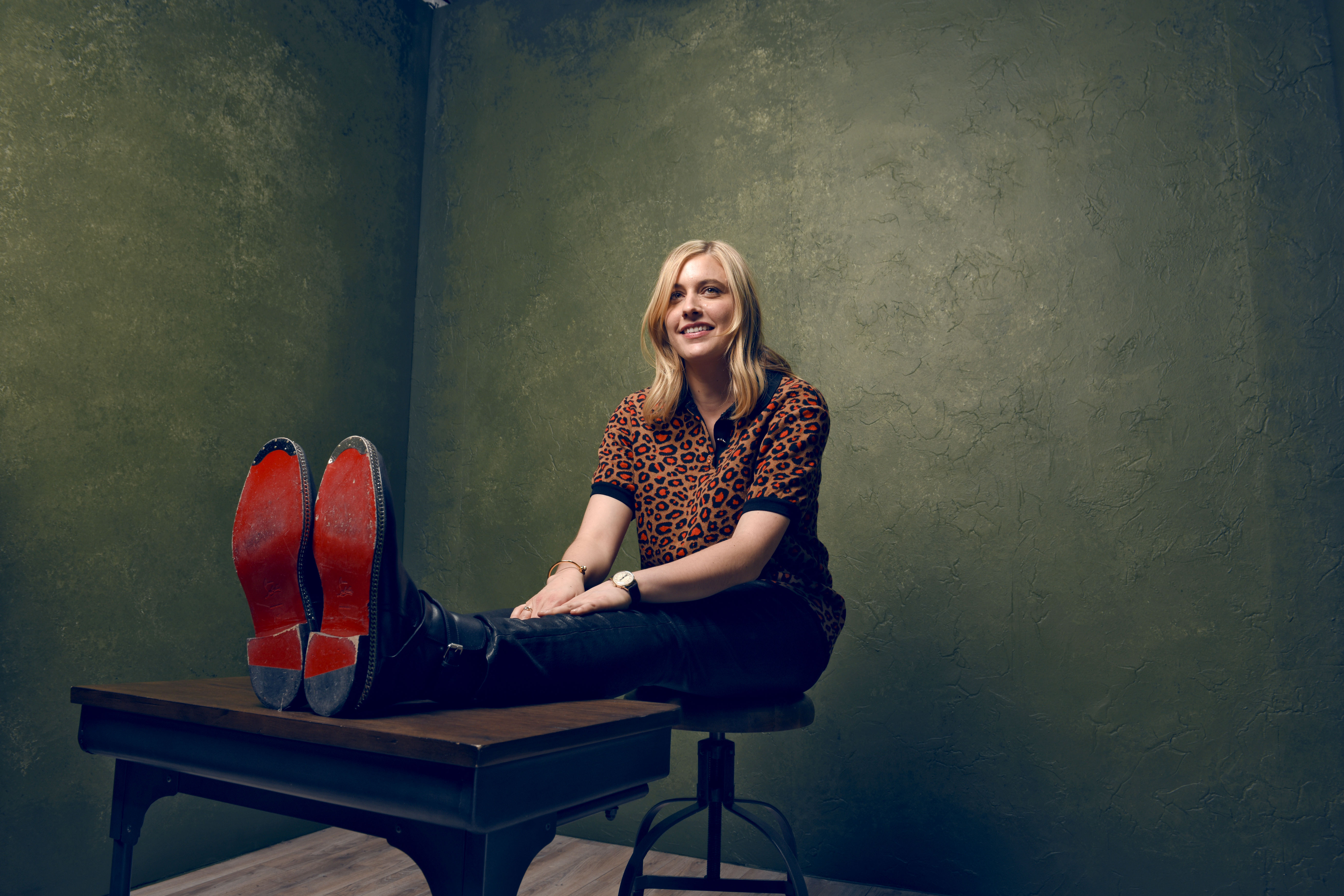 A24's podcast has arrived, which is good news for anyone (everyone) who enjoyed Ex Machina, Green Room, The Witch, A Most Violent Year, The Disaster Artist, Moonlight (which won Best Picture at last year's Oscars), and Lady Bird (which is nominated for the same award at this year's Oscars). Those last two are the highest-grossing films in A24 history, so it's no surprise that auteurs Barry Jenkins and Greta Gerwig are the podcast's first guests.
You can listen to the entire episode here, but the big takeaway is that Gerwig is planning three "spiritual sequels" to Lady Bird. To be fair, she never actually used the phrase "spiritual sequels" (this is not a Linklater situation), and don't expect Saoirse Ronan to make a cameo, but Gerwig does want to make a trio of films set in Sacramento, California, where Lady Bird takes place.
"The first thing [I thought about when writing Lady Bird] was that I wanted to make a movie set in Sacramento," Gerwig said. "I tend to make proclamations out loud 'cause then I'll feel the pressure to deliver on them, it's a very silly way of going about it, but I'd like to make a total of four films that take place there. I'd like to do a quartet of Sacramento films." The idea is inspired by author Elena Ferrante's Neapolitan Novels, "four books that take place mainly in Naples and they're so great," Gerwig explained. "I thought, 'Oh, I'd like to do that.' [Lady Bird] is one part of Sacramento, but there's a lot of different parts I'd like to explore… I can actually speak to it with some feeling."
Jenkins' follow-up to Moonlight, If Beale Street Could Talk, based on James Baldwin's Harlem-set novel of the same name, comes out later this year.