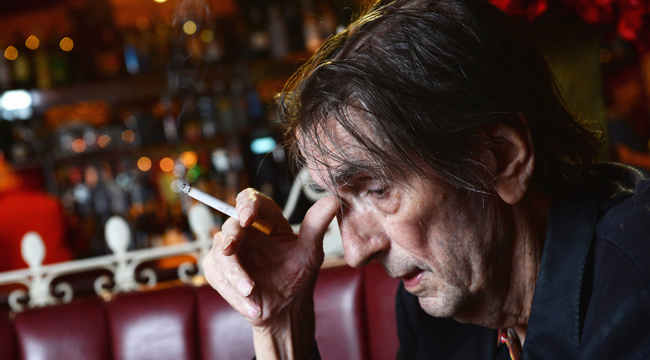 A six-decade career of truly great performances and music has come to an end. According to TMZ, Harry Dean Stanton passed away peacefully Friday afternoon at Cedars-Sinai Hospital in Los Angeles. He was 91.
Stanton built a career in his own special, smokey way. Starting with dozens of credits on TV in the '50s and '60s, he padded his resume with smaller film roles before he landed larger parts in Cool Hand Luke and The Godfather part 2 (amongst many, many others). Stanton eventually found his niche as a character actor who brought unique qualities to characters that could've been considered one-dimensional.
His roles in Alien and Escape from New York are unforgettable despite being relatively small, but it was his roles in Paris, Texas and Repo Man that proved he could be a leading man. His prolific career seemed to never take a break, and simply listing his credits could fill up this article. He had a three-season run on HBO's Big Love, around which he still appeared in an impressive amount of movies, documentaries, and television shows. All while playing live music
Stanton last graced our screens in the third season of Twin Peaks and enjoyed a 25-year relationship with director David Lynch, who cast him in Wild at Heart, Twin Peaks: Fire Walk with Me, and Inland Empire.
(Via TMZ)