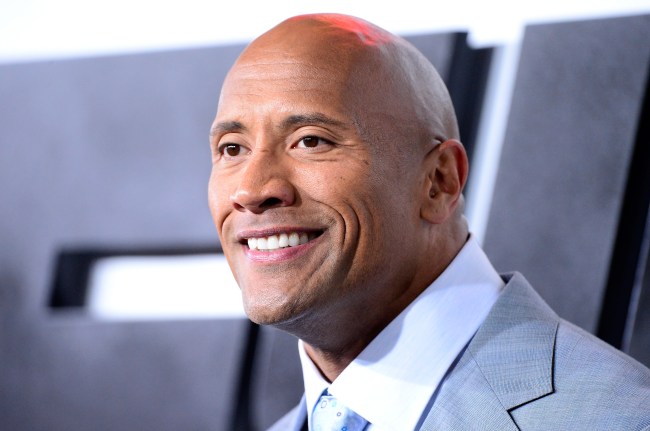 With today's wide release of Furious 7, inaugural lip sync champion Dwayne "The Rock" Johnson took to Twitter for the #AskFurious7 Q&A. Naturally, Johnson had to delay because he was too busy making his massive muscles more massive:
Once he'd finished training, Johnson answered a bunch of questions about everything from Paul Walker and the film, to Ronda Rousey and WrestleMania. Many fans wanted to know about his and Rousey's phenomenal tag-team last week:
There's also the related matter of his being a beastly wrestler turned actor in the Fast and the Furious franchise:
Naturally, Johnson's followers wanted to know what it was like to work with Walker:
And what it was like on set, presumably after Walker's death:
He also talked a lot about playing Luke Hobbs in Furious 7:
In the end, Johnson it just a genuinely great entertainer and awesome guy. So of course he threw in a few bits of advice:
And the gushiest of closing comments:
But let's not forget the fact that The Rock listens to old country just as much as Jay Z:
SWOON, Mr. Johnson.
(Via Twitter)