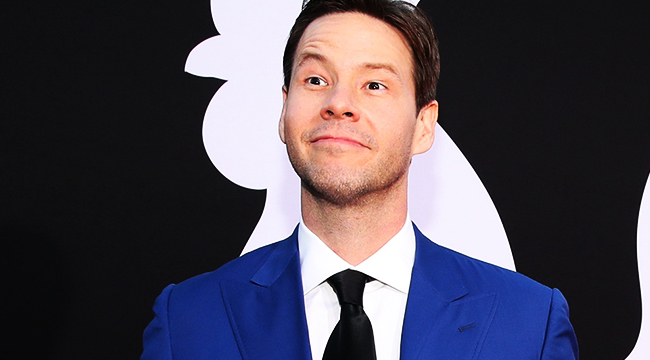 Ike Barinholtz is a comedian, writer, and actor probably best known for his work on The Mindy Project, Eastbound & Down, and MADtv. You may also know him from Disaster Movie, Neighbors, Neighbors 2: Sorority Rising, Central Intelligence, Suicide Squad, and The Disaster Artist. Currently, he stars in Blockers, which opens today, April 6. Ike was nice enough to participate in our twenty questions questionnaire series recently.
1. You walk into a bar. What do you order from the bartender?
If it's a nice bar, an Old Fashioned. If it's a dive, a shot of Makers and a Miller High Life.
2. Who's your favorite person to follow on Twitter and/or Instagram?
On Twitter, I like the great @pattymo and Ashley Feinberg. I also have a love/hate relationship with @chipartyaunt. On Instagram it's almost exclusively pictures of chefs and their food. David Chang, Jon and Vinny, Michael Cimarusti.
3. What's currently waiting for you on your DVR and/or streaming queue?
I got some Champions/Last Man On Earth/Brooklyn 99/The Good Place and a shit ton of Paw Patrol. For streaming, I'm loving Catastrophe.
4. It's your last meal — what are you going out with?
I think we're going Italian. I want like a pasta sampler and then a big steak with several bottles of red wine. Gonna be a bummer for the coroner.
5. What websites do you visit on a regular basis?
It's not really a website but I've been obsessed with the service Filmstruck lately. For websites (other than news) I guess Eater? That's a food blog. (I have a problem)
6. What's the most frequently played song on your mobile device?
Any Rolling Stones song that was made 1970-1978. Let's go with "Rocks Off."
7. If you could go back and give your 18-year-old self one piece of advice what would it be?
Somehow befriend Donald Trump and convince him to never run for president.
8. What's the last thing you Googled?
Ike Barinholtz gay feet net worth
9. Dogs or cats?
Dogs please.
10. Best concert of your life was…?
Radiohead at the Hollywood Bowl.
11. What book are you most likely to give as a gift?
12. What's the nicest thing anyone has ever done for you?
My friend Nicole Sullivan convinced The MadTv producers to hire me/Mindy Kaling hiring me to write on The Mindy Project.
13. South Park or Family Guy?
South Park.
14. You have an entire day to do whatever you want. What would you do?
There'd be a lot of playing with my wife and kids, eating a lot of pizza, pasta and popcorn. And then watching a couple killer movies.
15. What movie can you not resist watching if it's on?
Crimson Tide.
16. The sports team or teams you're most passionate about?
CUBS!!!!
17. Where did you eat the best meal of your life?
Either L'Atelier Du Joel Robuchon or Providence in Los Angeles.
18. The last movie you saw in a theater?
Black Panther, baby.
19. Who was your first celebrity crush?
Beverly D Angelo, but Susanna Hoffs of the Bangles was big.
20. What would you cook if Nic Cage was coming to your house for dinner?
I'd make him some soup! I don't have a good answer for this, but I make good soup and Nic Cage would love it.