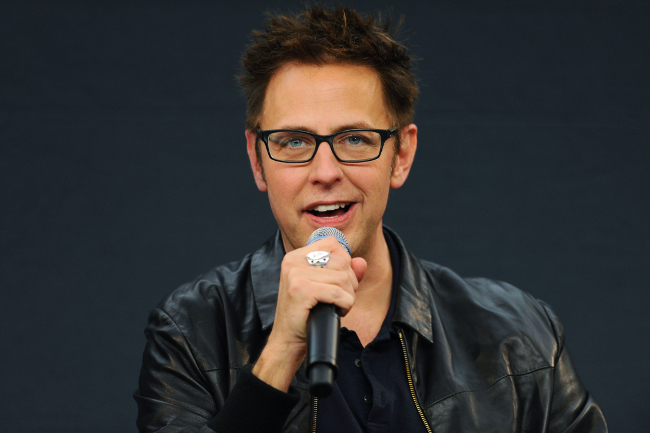 Hollywood is always testing fancy ways to share information about upcoming projects, including new social media platforms. That's why Guardians of the Galaxy director James Gunn used Periscope to talk about the upcoming sequel. He also addressed a few rumors about other films that may or may not involve his actors.
Periscope is a live-streaming video app that seemingly combines Twitter and Snapchat. It's great for quick communication, and terrible for record-keeping. As a result, there's no video from Gunn's Q&A session, but a few outlets kept tabs on the discussion.
For one thing, his Guardians of the Galaxy 2 script treatment is done. Now he just has to write the script. So what will it be about? Gunn mentioned a difference in the tone from the first movie, and that we'll get to know the team in a "deeper way." That's especially great since we're going to find out who Peter Quill's father is.
On the subject of familial upheaval, Gamora is in for some of her own with the confirmed return of Nebula. Gunn also said he's going to figure out a way to repeat the first film's look without forcing Karen Gillan to shave her head.
Otherwise, Gunn didn't have much else to say about the sequel. The script treatment is almost 70 pages long, so it's definitely detailed and moving forward quickly.
As far as other movies go, Gunn commented on whether or not Chris Pratt would star in the rumored Indiana Jones reboot:
Gunn said that would be very cool, but ended by saying that rumor "seemed like complete bullshit." Since Gunn said he had been hanging out with Pratt recently, it's possible he got his information straight from the source.
That's probably good because — between Guardians, Magnificent Seven, the end of Parks and Recreation, and Jurassic World — Pratt must be exhausted.
Source: Variety and ScreenRant