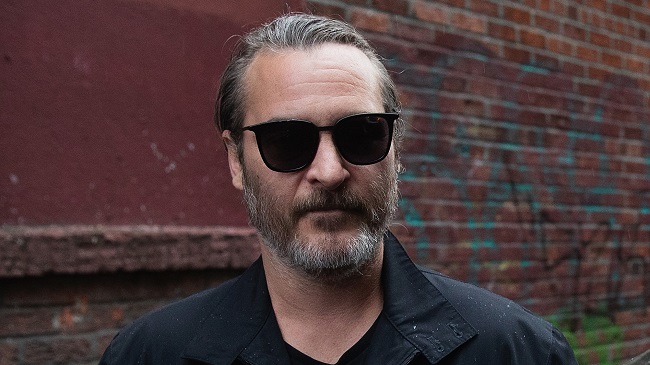 The DC Extended Universe might be in a bit of a shambles right now, with Henry Cavill departing as Superman this week (then leaving a cryptic Instagram video about it) and still no word if Ben Affleck is or is no longer our Caped Crusader. At least one of their future products looks interesting, though. That would be Joker, the stand-alone movie that's in the works, starring not Jared Leto but Joaquin Phoenix. And just to show how interesting this movie could be, check out how…normal this Joker looks.
The image was posted by the film's director/co-writer, Todd Phillips. Word on his and Phoenix's Joker movie has been that it won't be beholden to all the interlocking minutiae of the DCEU at large. Instead, it will be its own beast. And the image shows how far the film will run with that.
In our first look at the new Joker, there's no neon-colored make-up or hair-dye, no gnarly scars, not even a demonic smile. It's just some guy who looks like he works the night shift at a box factory, with hair that vaguely resembles Anton Chigurh's Prince Valiant 'do.
Even the caption bewilders: His name is Arthur? That's never been associated with any previous incarnation of the Joker. Of course, there was already a rumor, spread by The Hashtag Show in July, that this version will be about a man named Arthur Fleck who returns to Gotham to care for his sickly mother. At least the Christian name has been confirmed.
Perhaps this will be a Joker movie where the Joker never actually becomes the Joker, and we just watch a guy live his sad life for two hours. Maybe it will mess with us, kind of like the way Twin Peaks: The Return spent two straight months threatening to bring back Agent Cooper but gave us Dougie Jones instead. This is a comic book movie from the guy who brought us Old School and all three Hangover movies, so that wouldn't be too far-fetched.
(Via The A.V. Club)