Zack Snyder is fighting his demons… literally.
What you just read is my attempt at a somewhat hacky attention-grabbing first sentence, set aside as a first paragraph for emphasis, alluding to the fact that A) people didn't really love Zack Snyder's Batman v Superman: Dawn of Justice and here he is, now, trying to make a better movie with Justice League, and B) the villain in the new Justice League movie will be Steppenwolf leading a horde of Parademons.
I remember smiling on the Justice League set (which a group of writers visited this past Friday, just outside of London), thinking, Ha, that's a clever line, then immediately realizing it was dumb. But that was before, when I was going to write more of a "here was my experience on the set" type thing — before remembering that anyone reading this doesn't care if I had a good time or not.
You are reading this because you either really liked Batman v Superman: Dawn of Justice and want to know what happens next… or, more likely (and this category includes this reporter) you like these characters, but you didn't like Batman v Superman: Dawn of Justice and you want to know if there's anyway to right the ship. Oh, and trust me, if there was one encompassing theme on the Justice League set (which, for the record, is the title of the movie now and is one full movie, eschewing the previous Part 1 and Part 2 titles) it was, "We know people were disappointed and we want to do better."
Anyway, there was so much information thrown at us on that day, I think the best way to relay it to you is just to present an information dump of everything I found even remotely interesting, separated by nice, big block-lettered categories so you can find what you're looking for with at least some ease. First, here's the new Justice League logo: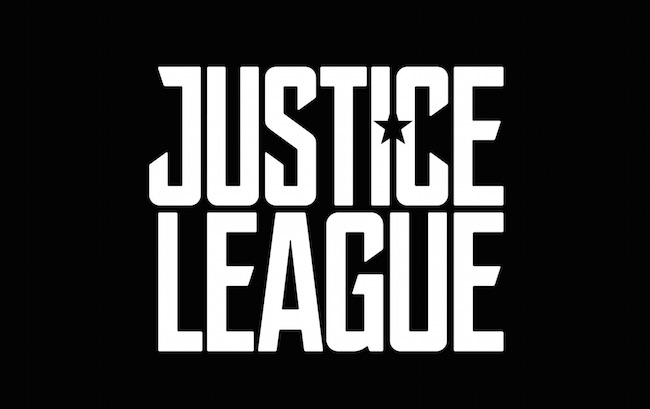 I'll just mention up front that the only new casting news is we now know that Willem Dafoe is playing Vulko, described as an elder statesman in Aquaman's home of Atlantis. It's unclear how Vulko will be similar or different from the incarnations we've seen of him in the comics.
Okay, here we go:
We Learned The Basic Plot Of Justice League
Deborah Snyder, who is a producer on the film and is married to the film's director, gave us some basic plot beats. Justice League is set a few months after the end of Batman v Superman: Dawn of Justice. Bruce Wayne is a changed man after the "death" of Superman and has a new sense of humanity. (Which probably means he's done branding the Bat symbol into the flesh of human beings; Deborah Snyder confirmed Justice League will be more appropriate for younger children than BvS.)
The first half of the movie will be about Batman putting the team together, trying to find these metahumans he learned about in BvS. Batman needs their help because Superman is still dead (for now) and Batman has pieced together that Steppenwolf (who has not been cast yet, but we were told that it's close) and an army of Parademons will soon be invading Earth. (Steppenwolf is official, but we didn't see any hint of what he might look like. Maybe they don't know for sure yet either, but he's for sure the villain.)
We see a glimpse of a Mother Box in Bvs during Cyborg's brief scene. In Justice League, there are three Mother Boxes — one possessed by humans, one possessed by Atlanteans, one possessed by Amazonians — and this seems to be what Steppenwolf is after. (I got to pick up one of these boxes. My life didn't really change much one way or another after.) And there are hints that this all sets up the appearance of Darkseid, which will probably surprise no one.
Warner Bros. also released an official synopsis of Justice League, which is cut and pasted for you here:
Fueled by his restored faith in humanity and inspired by Superman's selfless act, Bruce Wayne enlists the help of his newfound ally, Diana Prince, to face an even greater enemy. Together, Batman and Wonder Woman work quickly to find and recruit a team of metahumans to stand against this newly awakened threat. But despite the formation of this unprecedented league of heroes—Batman, Wonder Woman, Aquaman, Cyborg and The Flash—it may already be too late to save the planet from an assault of catastrophic proportions.