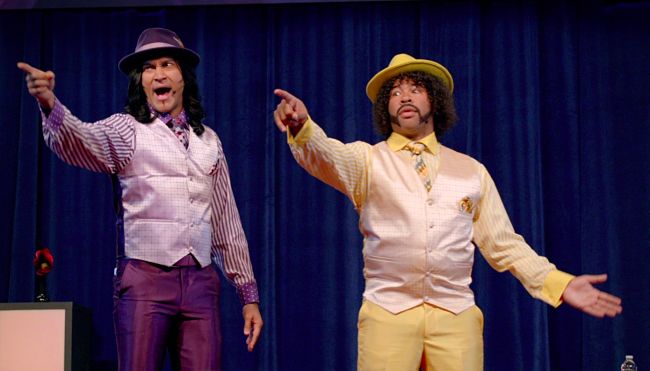 Here's a sentence with a lot of things you probably like: Jordan Peele (that's Oscar winner Jordan Peele to you) and Keegan-Michael Key are getting the Key and Peele gang back together in Wendall and Wild, a stop-motion animated movie from Henry Selick, the mastermind behind The Nightmare Before Christmas, James and the Giant Peach, and Coraline. The script is being written by Selick, author Clay McLeod Chapman, and Peele, who along with Key, "will supply the voices for two scheming demon brothers."
Netflix has committed to finance and distribute the film.
While the movie moves forward, a deal has been made with Simon & Schuster for a book to be written by Chapman and Selick to be published around the film's release. (Via)
Stop-motion: good. Henry Selick: good. Key and Peele, reunited and it feels so: good. Also good: Peele's busy schedule. His Monkeypaw Productions is working on the Spike Lee-directed Black Klansman ("the true story of an African-American police officer who infiltrated the KKK") and Peele's follow-up to Get Out. "One thing I know is that this is genre, and playing around with the thriller, horror, action, fun genre of intrigue is my favorite," he said about the still-untitled movie. "So I think tonally it should resemble Get Out. That said, I want to make a completely different movie." That's what Get Out 2 is for.
(Via Deadline)