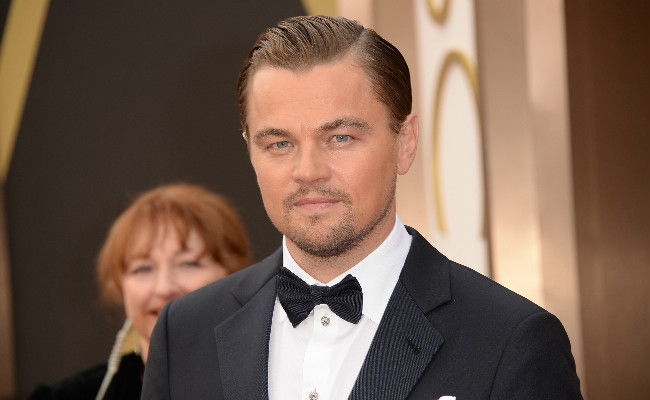 The positive news is that Leonardo DiCaprio is putting his money where his mouth is as far as environmental protection efforts go. That bad news is that Leo, after some recent posts about palm oil production in Indonesia, could be banned from the country permanently for his comments. The Oscar winner (finally!) and Wolf of Wall Street actor spoke out about how palm oil production is ruining the environment and forests in Indonesia, and the country understandably took umbrage to his opinions.
Leo vacationed in Sumatra for a few dates and explored the Leuser ecosystem, as well as the endangered wildlife that lives in the region. In his Instagram photos from the trip, Leo hung out with an orangutan, but then included some more political opinions in the captions. According to The Hollywood Reporter, a representative responded in kind.
Heru Santoso, the spokesman for the Directorate General for Immigration at the Law and Human Rights Ministry, said that DiCaprio used his visit to discredit the palm oil industry and the Indonesian government.
Apparently any of the land owners or companies that he maligned with his posts could request for him to be denied a visa the next time he tries to visit Indonesia. Of course, if it means that the world becomes more aware of the environmental danger that the Leuser ecosystem is currently in, then we're pretty sure that Leo would trade that awareness for the chance to return to Indonesia. A sincere apology and an offer to work with the Indonesian government instead of against it in regards to slash and burn policies and company responsibility will probably make this whole thing blow over. If not, at least Leo is continuing on with the environmental awareness policies that he has long prioritized and brought up in his Oscar speech.
(via The Hollywood Reporter)