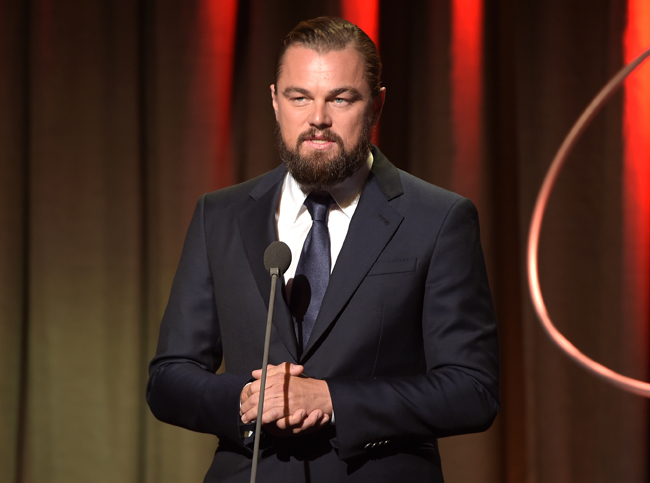 Leonardo Dicaprio suffers for his art, and The Revenant is no exception. The actor says that he did crazy things like sleep in animal carcasses and eat raw bison liver for the movie.
In an interview with Yahoo!, DiCaprio brings up the curling up with dead animals thing when talking about how difficult the shoot was: "I can name 30 or 40 sequences that were some of the most difficult things I've ever had to do. Whether it's going in and out of frozen rivers, or sleeping in animal carcasses, or what I ate on set. [I was] enduring freezing cold and possible hypothermia constantly."
The upside to pushing yourself to such extremes for such a movie? Your reactions of revulsion look that much more real (probably because they are): "I certainly don't eat raw bison liver on a regular basis. When you see the movie, you'll see my reaction to it, because Alejandro kept it in. It says it all. It was an instinctive reaction."
The Academy will surely reward DiCaprio for such commitment to method acting. Maybe they should do the same with the man who consented to be dragged naked across the snow for the movie. We'll see next year.