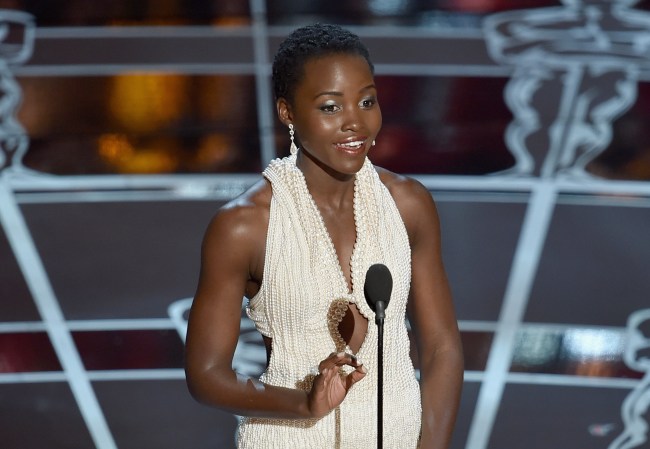 Remember the dress that Lupita Nyong'o wore to the Oscars on Sunday? The fancy white one made of 6,500 white Akoya pearls that was valued somewhere around $150,000? The one in the picture that is one inch above the sentence you are reading right now? According to police, it was stolen from Nyong'o's Hollywood hotel the day after the Oscars. That's right…
DRESS HEIST.
The theft raises a number of interesting questions, including but not limited to:
How would you even sell a $150,000 pearl-covered dress on the black market?
You can't buy a famous $150,000 pearl-covered dress and just wear it dinner one night, right?
What if you went to, like, Olive Garden and saw a hotel maid sitting there wolfing down a Tour of Italy in a stolen $150,000 pearl-covered dress?
TMZ is reporting there is surveillance footage from the hotel that may show the culprits. Please, God. Let this tape show Mark Wahlberg, Jason Statham, and Charlize Theron screaming around the hallways in brightly colored MINI Coopers.