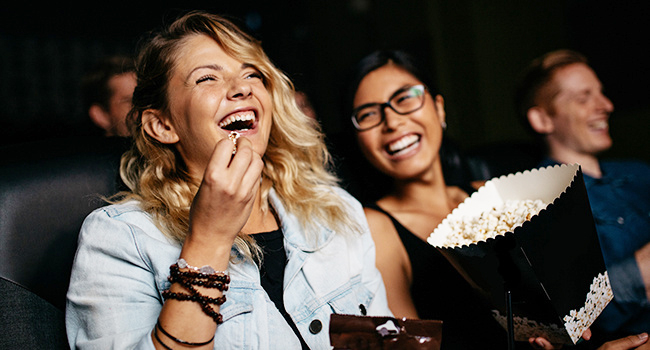 A year ago everyone thought movies were dead. The 2017 summer movie season suffered an 11-year low, with Hollywood's big seasonal offerings "only" netting $3.86 billion. Pundits blamed Netflix and other streaming services for stealing away cinema's audiences. Or they blamed the movies themselves — the stale franchises, like Pirates of the Caribbean and Transformers, whose latest episodes saw comparatively paltry returns. (That's only speaking domestically; internationally, these franchise entries were huge hits, which will explain why we still may see future installments.)
Anyway, nevermind all that: Deadline reports that movies are back and bigger than ever. The 2018 summer movie season was a comeback worthy of the climax of a crowd-pleaser. The last four months pulled in $4.8 billion — very close to 2013's banner summer season of $4.87.
You can blame non-stale franchises, including Avengers: Infinity War, which came close to passing fellow Marvel movie Black Panther's $700 domestic haul. Ditto Incredibles 2, Jurassic World: Fallen Kingdom and Deadpool 2. Heck, even the summer's most shocking financial disappointment, Solo: A Star Wars Story, still raked in nearly $400 million globally.
Let's not forget films that aren't franchises (yet), like Crazy Rich Asians, which is on track for a threepeat at the number one spot over the Labor Day weekend, when it will also likely cross the $100 million mark. Then again, the curse of any non-franchise movie that becomes a hit is it automatically becomes a franchise.
You can also potentially blame this: People like to leave their homes. And even with movie prices at an all-time high, they remain one of the cheapest options for a night out. Also, theaters are air-conditioned.
Deadline's piece also lists some takeaways from the season. The most interesting is that, though it crashed spectacularly in July, MoviePass still strongly implies that subscription movie services are the way of the future. (AMC's Stubs program has already seen a huge uptick from departing MoviePass subscribers.) Also of note is that though traditional live-action comedies, like Tag, continue to underperform, the genre may have simply evolved, fusing with comic book movies (Deadpool 2), horror (Get Out) and family adventures (Jumanji: Welcome to the Jungle).
So this is good news! Film is a pretty great medium, even if, honestly, most of the terrific movies are only available to stream in your home. Try FilmStruck!