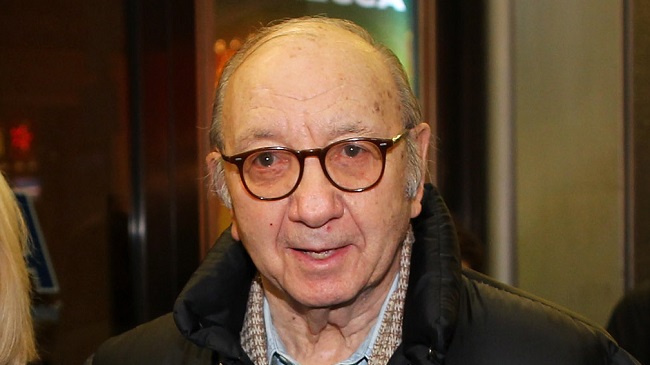 Neil Simon, the acclaimed American writer whose stage plays and films, like The Odd Couple and The Out-of-Towners, helped shape generations of American comedy, had died. He was 91. According to The New York Times, Simon's publicist, Bill Evans announced the late writer's passing on Sunday, but provided no details as to the precise circumstances of his death.
Principally known for his original work on Broadway and subsequently in film, Simon cut his teeth as a writer for Sid Caesar's Your Show of Shows, along with other comedic greats like Mel Brooks, Carl Reiner and Selma Diamond. After running The Phil Silvers Show through the late '50s, Simon began writing for the stage. In the career that followed, many of his plays — including Barefoot in the Park, The Odd Couple and many others — were so successful that his name became "synonymous with Broadway comedy and commercial success in the theater for decades."
His later film career included adaptations of his own plays, like 1968's The Odd Couple starring Walter Matthau and Jack Lemmon, for which all three returned for a sequel thirty years later. Simon also wrote original screenplays as well, like 1970's The Out-of-Towners, 1976's Murder by Death and 1977's The Goodbye Girl. As a result, the writer wracked up dozens of Emmy, Oscar, Tony and Golden Globe nominations and awards, as well as many other accolades, including the Pulitzer Prize and the Mark Twain Prize for American Humor.
More recently, The Odd Couple was adapted for television (again) by CBS with Matthew Perry and Thomas Lennon. The series lasted only two seasons, but despite this setback, the DNA of Simon's comedic sensibilities live on not only in later adaptations and Broadway runs of his work, but also in much of the comedy that exists today on television, in film and at the theater.
(Via New York Times)