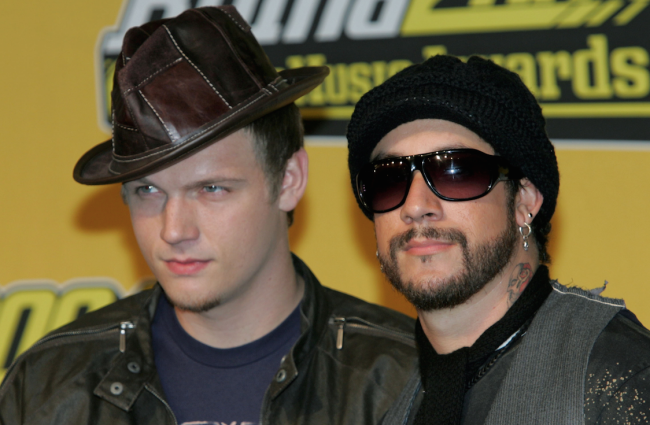 I don't know how Joey Fatone will find the time, what with his burgeoning lip sync battle-hosting career. But everyone's favorite NSYNC member announced at Comic-Con that he's set to appear in an original Syfy movie written and directed by Nick Carter, who will also star alongside fellow Backstreet Boy A.J. McLean. Dead Seven is being described as a "Western zombie movie," which, SOLD. Sometimes, 1990s boy bands fighting zombie cowboys is all you need to know.
The team behind [Sharknado] will be working with Carter to execute his vision — so his dreams are in good hands. Carter and Fatone will be playing good guys, while token bad boy McLean will play a villain's apprentice. (Via)
If only Biggie and 2Pac had lived long enough to star in a Syfy movie about cannibal aardvarks.
(Via Mashable)