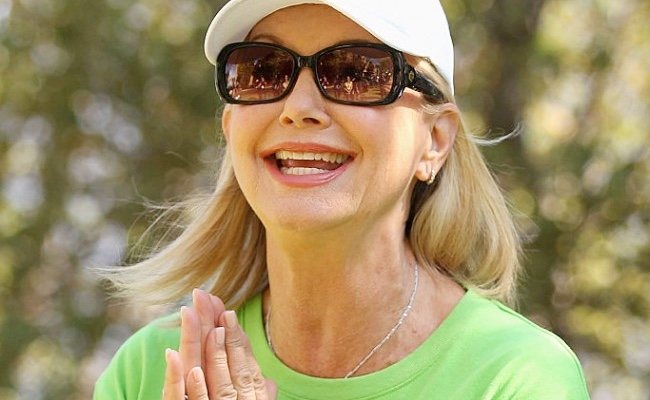 Olivia Newton-John, Australian songstress and star of movies such as Grease and Xanadu, has announced that she will be "reluctantly" postponing her early-Summer tour dates due to a breast cancer diagnosis. The performer had recently missed a few tour dates because of back pain, which she assumed was sciatica but was actually breast cancer that has metastasized to her sacrum. In a statement on Facebook, Newton-John and her team explained that she will be turning to natural wellness therapies and radiation in the short term to get her healthy again. The singer explained,
"I decided on my direction of therapies after consultation with my doctors and natural therapists and the medical team at my Olivia Newton-John Cancer Wellness and Research Centre in Melbourne, Australia."
You can read the full statement below.
The 68-year old is declining interview requests at this time but is confident that she will be back performing again by this August. Newton-John founded the Cancer Wellness and Research Centre in 2012 to devote resources to the treatment and cure of the disease that she now has to face for the second time in her life.
This isn't Newton-John's first battle against cancer, as she previously had a mastectomy due to a previous breast cancer fight in the early 90's. Her sister Rona tragically lost a fight against brain cancer in 2013. We wish the best to Olivia during her treatment and hope she is back performing as soon as possible.