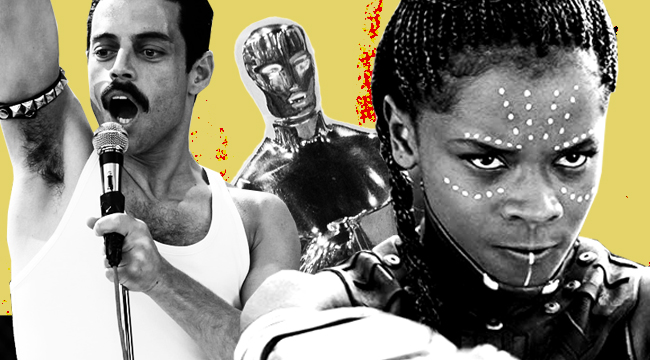 You don't need yet another Oscars prediction post. There's plenty of those all over the internet. Instead, I've gone through the 24 categories and laid out the best- and worst-case scenarios for all of them, based on the history of the category, or something notable about the nominee, or anything that makes the winner stand out, for both good and bad. In other words, what makes the most (and least) interesting story? Again, this isn't a prediction post, although occasionally my personal biases will show — it's a "let's get through a host-less, three-hour-plus ceremony with the least amount of dull air" post.
Best Visual Effects
Avengers: Infinity War
Christopher Robin
First Man
Ready Player One
Solo: A Star Wars Story
Best Case: Never forget: The DC Extended Universe has more Oscars than the Marvel Cinematic Universe. This is hilarious (especially because the DCEU's one win is for Suicide Squad!), and I kind of hope the MCU goes zero-for-eight during this year's ceremony, seven goose eggs for Black Panther and bupkis for Avengers: Infinity War. Fittingly, the MCU is also zero-for-eight in this category, dating back to when Iron Man lost to The Curious Case of Benjamin Button. Besides the Suicide Squad thing, the best case for Best Visual Effects is Ready Player One, if only for the [film critic voice] totally dope Shining sequence.
Worst Case: I spent a lot of time as a kid (too much time!) wondering what the Kessel Run looked like, and how the Millennium Falcon made it in less than twelve parsecs. It did not look like the CGI gloop in Solo: A Star Wars Story.
Best Film Editing
BlacKkKlansman
Bohemian Rhapsody
The Favourite
Green Book
Vice
Best Case: This is a two-film race between BlacKkKlansman and The Favourite (the balance between comedy and drama does not work in Green Book and Vice, and that has a lot to do with the editing; we'll get to Bohemian Rhapsody). I'm giving a slight best case nod to BlacKkKlansman, though. I can still hear the audible gasps in the theater when the movie cut from the in-universe flaming cross to real-life footage from the Unite the Right Rally. Harrowing, powerful.
Worst Case: Bohemian Rhapsody.
Best Costume Design
The Ballad of Buster Scruggs
Black Panther
The Favourite
Mary Poppins Returns
Mary Queen of Scots
Best Case: "There's so much beauty around Africa and it's so diverse. There are so many things that you don't know that you probably would be surprised about," Black Panther costume designer Ruth E. Carter told CNN. "So, to me, it was inspiring to be able to present Africa in so many ways, with different tribes and different color palettes, and use beauty, just plain old beauty, as my guide." I'm being 100 percent genuine when I say: give Black Panther the Oscar.
Worst Case: Any film that isn't Black Panther? (Double sorry to Sandy Powell, who's nominated for both The Favourite and Mary Poppins Returns.)
Best Makeup and Hairstyling
Border
Mary Queen of Scots
Vice
Best Case: Greg Cannom, one-third of the makeup and hairstyling team behind Vice, is a three-time winner in this category. His award-worthy efforts: The Curious Case of Benjamin Button, Bram Stoker's Dracula, and Mrs. Doubtfire. If he wins again this weekend, he'll have Oscars for providing the makeup/hair for history's two greatest monsters: Dick Cheney and Mrs. Doubtfire.
Worst Case: Mary Queen of Scots, for what they did to Margot Robbie.
Best Cinematography
Cold War
The Favourite
Never Look Away
Roma
A Star Is Born
Best Case: Caleb Deschanel is a six-time Oscar nominee, most recently for the three-hour-long German film Never Look Away, and he's also Zooey and Emily's dad. That's a good hook for someone who might not otherwise care about this category (including the Academy itself — Best Cinematography was going to be handed out during a commercial break, a bad decision that has since been undone), but here's a better one: A Star is Born's Matthew Libatique (and frequent Darren Aronofsky collaborator) directed the music videos for "Give Me One Reason" by Tracy Chapman, "What U See Is What U Get" by Xzbit, and "The View" by Lou Reed and Metallica. Now that's range.
Worst Case: Alfonso Cuarón not only wrote and directed Roma, he also produced, edited, and shot the black-and-white stunner. Stop making the rest of Hollywood (and everyone else) look so lazy, dude.
Best Production Design
Black Panther
The Favourite
First Man
Mary Poppins Returns
Roma
Best Case: Roma. That's some fine-looking dog poop.
Worst Case: Come to think of it, does dog poop count as production design? I'm not sure (we ask the tough questions here at Uproxx). Well, if the award doesn't go to Roma or Black Panther — Hannah Beachler is the first female production designer for a Marvel film, and the first African-American to be nominated in this category — the worst-case scenario is, uh, Mary Poppins Returns or First Man. At least The Favourite has bunny poop.
Best Sound Mixing
Black Panther
Bohemian Rhapsody
First Man
Roma
A Star Is Born
Best Case: It's nuts that First Man wasn't nominated for Best Picture, among other snubs for Damien Chazelle's superior follow-up to La La Land, so let's give it at least one Oscar (unless Lady Gaga's "HAAAAAAA AH AH AH, AHHH" counts as sound mixing, in which case, I'm off the deep end with this category).
Worst Case: Bohemian Rhapsody. It's usually the worst case.
Best Sound Editing
Black Panther
Bohemian Rhapsody
First Man
A Quiet Place
Roma
Best Case: Six horror films have been nominated for Best Picture: The Exorcist, Jaws, The Silence of the Lambs, The Sixth Sense, Black Swan, and Get Out, only one of which (Silence) won. None of them in this perpetually-overlooked genre came out last year, obviously, so let's award Sound Editing to A Quiet Place. That's like winning $2 on a $5 lottery ticket, but it's better than nothing.
Worst Case: Bohemian Rhapsody. See: above.
Best Original Song
"All the Stars" (Black Panther)
"I'll Fight" (RBG)
"The Place Where Lost Things Go" (Mary Poppins Returns)
"Shallow" (A Star Is Born)
"When a Cowboy Trades His Spurs for Wings" (The Ballad of Buster Scruggs)
Best Case: "Shallow" is the obvious choice here — it's the instant karaoke classic that inspired a million memes. But it would be much funnier if Kendrick Lamar wins an Oscar for his Black Panther standout "All the Stars" with SZA before the Grammys finally consider him Album of the Year-worthy (he's zero-for-three). At least he can't lose to Bruno Mars (or, yup, Macklemore) again.
Worst Case: Kesha's Rainbow was, no joke, one of the best albums of 2017. "Here Comes the Change," her contribution to the On the Basis of Sex end credits, is no Rainbow. And yet, "Here Comes the Change" is still better than Jennifer Hudson's and Diane Warren's syrupy "I'll Fight," which plays during the OTHER Ruth Bader Ginsburg movie. RBG deserves better.
Best Original Score
Black Panther (Ludwig Göransson)
BlacKkKlansman (Terence Blanchard)
If Beale Street Could Talk (Nicholas Britell)
Isle of Dogs (Alexandre Desplat)
Mary Poppins Returns (Marc Shaiman)
Best Case: Before providing the score to Black Panther (and Venom and Creed II) and producing Donald Glover's "This is America," Ludwig Göransson composed the music for New Girl, Happy Endings, and Community. According to IMDb, that means he wrote "That's What Christmas Is For," "That's An Adventure," and "Gettin' Rid of Britta." Did he have anything to do with "We're Gonna Finally Be Fine"? Probably! Hand this man (or Nicholas Britell, who did the killer theme song for HBO's Succession) an Oscar.
Worst Case: It's already happened: First Man, Mandy, and Eighth Grade weren't nominated. (Otherwise, I guess anyone but Göransson or Marc Shaiman, because he's one win away from an EGOT, and if he doesn't get it for providing the score to a Disney movie, as the kids say, retire bitch.)
Best Animated Short Film
Animal Behaviour
Bao
Late Afternoon
One Small Step
Weekends
Best Case: Animal Behaviour isn't the best of the Oscar-nominated shorts (that would be Weekends), but it does have the best real-life story. The film, about animals in therapy, is dedicated to the staff at Vancouver General Hospital, who saved co-director Alison Snowden's life after she was diagnosed with a lung infection. "We almost see them like extended family," she said.
Worst Case: Bao. Pixar has enough Oscars.
Best Live Action Short Film
Detainment
Fauve
Marguerite
Mother
Skin
Best Case: All of these films are various levels of grim: kids die, kids get kidnapped, kids have racist parents. These middle-of-the-ceremony categories need excitement! The only short that isn't a total bummer is Marguerite, which is a more dignified title than what I would have called it: Hot for Grandma.
Worst Case: Unlike Animal Behaviour, Detainment has a terrible real-life story, about both the subject matter and the film itself. The short centers around two young boys who kidnap, torture, and murder an eight-year-old for reasons still unknown; they were found guilty in 1993, making them the youngest convicted murderers in modern British history. The victim's mother, Denise Fergus, was "disgusted and upset" with the film because it was made without her knowledge. "After everything I've said about this so-called film and asking for it to be removed, it's still been nominated for an Oscar even though over 90,000 people have signed a petition which has now been ignored just like my feelings by the Academy," she tweeted. "I'm so angry and upset at this present time."
Best Documentary – Short Subject
Black Sheep
End Game
Lifeboat
A Night at the Garden
Period. End of Sentence
Best Case: Black Sheep, because it's fun to imagine voters accidentally watching 1996's Black Sheep, starring Chris Farley and David Spade, and thinking that was a documentary. (Shout-out to Period. End of Sentence, too. "Seven executive producers on the project are either in college or in grad school, and several associate producers are still in high school," according to a local ABC affiliate. I was not getting nominated for an Oscar when I was in high school, I'll tell you that much. Except for that time I directed Million Dollar Baby.)
Worst Case: A Night at the Garden. Teams that play at Madison Square Garden (coughNEWYORKKNICKScough) aren't used to winning.
Best Documentary – Feature
Free Solo
Hale County This Morning, This Evening
Minding the Gap
Of Fathers and Sons
RBG
Best Case: I have a confession to make. I've seen 48 of the 52 nominated movies, but of the remaining four, two are in this category: Hale County This Morning, This Evening and Of Fathers and Sons. (The other two are Black Panther and Avengers: Infinity War. Jk, it's Border and Never Look Away.) So, while I'm not one hundred percent informed about these five nominated films, that won't stop me from making concrete declarations, like: Minding the Gap should win, because a) it's great, b) it ends with a Mountain Goats song, c) it would make Netflix very angry for a Hulu film to get an Oscar, and d) footage for the film was shot over 12 years, making it a mini-Boyhood. Remember when Boyhood only won one stinking Oscar? I do. #JusticeForBoyhoodByGivingMindingTheGapAnOscar. (Catchy hashtag!)
Worst Case: Hale County This Morning, This Evening or Of Fathers and Sons. Then I would feel extra-guilty for not having watched them yet.
Best Foreign Language Film
Capernaum
Cold War
Never Look Away
Roma
Shoplifters
Best Case: This is, no joke, the most stacked category of the night. You know all about Roma, but the less-acknowledged Capernaum, Cold War, and Shoplifters are all four out of five-star films, if not higher (I'm particularly fond of Cold War and Shoplifters). No movie has ever been named Best Foreign Language Film and Best Picture, so if you believe Roma wins here, that tips your hand on whether you think Alfonso Cuarón will show up on stage at the end of the ceremony. I'm basing my answer on different criteria, though: only two Lebanese films have been nominated for Best Foreign Language Film, compared to 16 for Japan, 11 for Germany, 11 for Poland, and nine for Mexico, so Capernaum it is. (The most-nominated country by far is France, with 39.)
Worst Case: Never Look Away, for the same reason as Best Doc Feature.
Best Animated Feature Film
Incredibles 2
Isle of Dogs
Mirai
Ralph Breaks the Internet
Spider-Man: Into the Spider-Verse
Best Case: I'll make this simple: Spider-Man: Into the Spider-Verse.
Worst Case: This, too: movies not set in the Spider-Verse.
Best Adapted Screenplay
The Ballad of Buster Scruggs (Joel Coen, Ethan Coen)
BlacKkKlansman (Spike Lee, David Rabinowitz, Charlie Wachtel, Kevin Willmott)
Can You Ever Forgive Me? (Nicole Holofcener, Jeff Whitty)
If Beale Street Could Talk (Barry Jenkins)
A Star Is Born (Bradley Cooper, Will Fetters, Eric Roth)
Best Case: From Hooking Up With Michael Ian Black in Wet Hot American Summer to Oscar-Winning Screenwriter: the Bradley Cooper Story.
Worst Case: From Hooking Up With Michael Ian Black in Wet Hot American Summer to Oscar-Winning Screenwriter: the Bradley Cooper Story. (I honestly can't decide if this is the best or the worst.)
Best Original Screenplay
The Favourite (Deborah Davis, Tony McNamara)
First Reformed (Paul Schrader)
Green Book (Brian Hayes Currie, Peter Farrelly, Nick Vallelonga)
Roma (Alfonso Cuaron)
Vice (Adam McKay)
Best Case: Best Original Screenplay doesn't necessarily have to go to the most quotable movie, but it helps. That immediately rules out Roma (long stretches of silence), Green Book (we'll get there), and Vice, which isn't as memorable as Adam McKay's last script for The Big Short, leaving The Favourite and First Reformed. Coincidentally, both films have must-follow No Context accounts on Twitter, so I'll decide this with the most recent quote-tweet for each.
Somebody has to do something, and that someone is me: The Favourite.
Worst Case: "I've never had fried chicken in my life." "Who you bullsh*ttin'? You people love the fried chicken, the grits, the colored greens… I love it, too. The negro cooks used to make it when I was in the army." — Green Book
Best Supporting Actress
Amy Adams (Vice)
Marina de Tavira (Roma)
Regina King (If Beale Street Could Talk)
Emma Stone (The Favourite)
Rachel Weisz (The Favourite)
Best Case: This is the second best category of the night, after Best Foreign Language Film. Emma Stone and Rachel Weisz both getting nominated for the same film doesn't necessarily mean they'll split the votes — Melissa Leo and Amy Adams were up for The Fighter, with the former winning; the same thing happened a year later with Jessica Chastain and eventual-winner Octavia Spencer for The Help. I'm personally pulling for Stone, who provides much of The Favourite's venomous dialogue, but best case goes to Regina King for the inexplicably-ignored If Beale Street Could Talk. Barry Jenkins' lush follow-up to Moonlight only earned three nominations when it should be at least twice that.
Worst Case: Everyone made a big deal about Leonardo DiCaprio FINALLY winning for The Revenant, but you know who still doesn't have an Oscar? Amy Adams! She's zero-for-six, despite being one of the best actresses of her generation. This is unacceptable. That being said, I hope she doesn't win for Vice. Imagine Michael Jordan not winning an NBA championship until playing for the Wizards — that's Amy Adams winning for Vice.
Best Supporting Actor
Mahershala Ali (Green Book)
Adam Driver (BlacKkKlansman)
Sam Elliott (A Star Is Born)
Richard E. Grant (Can You Ever Forgive Me?)
Sam Rockwell (Vice)
Best Case:
Richard E. Grant is a gosh-darn delight.
Worst Case: There isn't one, really. Mahershala Ali is great in everything (even in not-great movies like Green Book), Adam Driver is bound to become "multi-Oscar winner Adam Driver" at some point, Sam Elliott is Sam Elliott, and Sam Rockwell resisted turning George W. Bush into a caricature. But I have to pick someone, so let's go with Rockwell, if only because he won in this category for the Green Book of 2017, Three Billboards Outside Ebbing, Missouri.
Best Actress
Yalitza Aparicio (Roma)
Glenn Close (The Wife)
Olivia Colman (The Favourite)
Lady Gaga (A Star Is Born)
Melissa McCarthy (Can You Ever Forgive Me?)
Best Case: Meryl Streep. Katharine Hepburn. Lady Gaga? This is not a knock on her performance in A Star is Born — she's excellent in it, and provides much of the emotional attachment — but it's worth taking a step back to note that someone named LADY GAGA (and not Stefani Germanotta, like how Ludacris becomes super-serious Christopher Bridges when he's acting) has a good shot at getting an Oscar. I hope this is the closest Queen comes to winning.
Worst Case: Glenn Close. Save the glorified career achievement award for a better movie.
Best Actor
Christian Bale (Vice)
Bradley Cooper (A Star Is Born)
Willem Dafoe (At Eternity's Gate)
Rami Malek (Bohemian Rhapsody)
Viggo Mortensen (Green Book)
Best Case: Christian Bale is very good in a not-good movie, Viggo Mortensen made me think of one of Liz Lemon's all-time great moments, and Bradley Cooper gave A Good Boy steak, which was nice of him. But Willem Dafoe deserves the Best Actor trophy, because it gave GQ an excuse to have the actor "break down his most iconic characters" in a 35-minute video, and gave me a reason to take random screenshots from throughout said 35-minute video.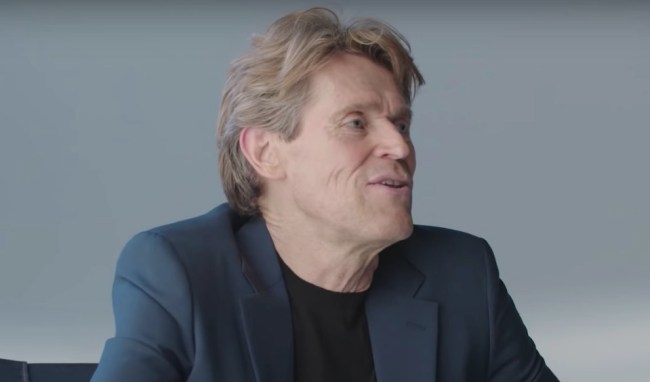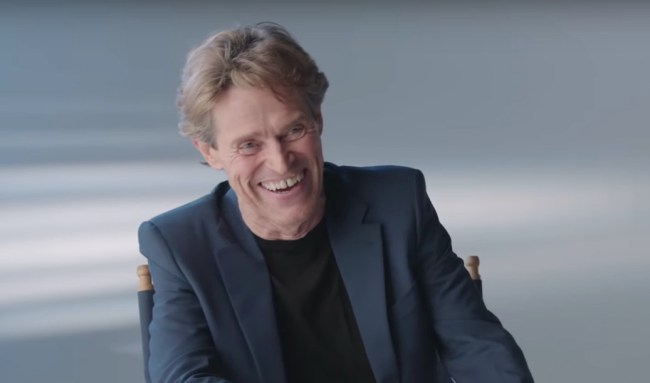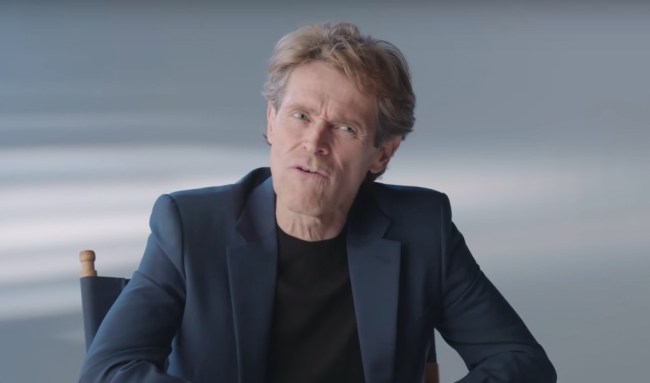 It's a face only an Oscar voter (hopefully) can love.
Worst Case: Rami Malek. My colleague Steven Hyden can explain why.
Best Director
Alfonso Cuaron (Roma)
Yorgos Lanthimos (The Favourite)
Spike Lee (BlacKkKlansman)
Adam McKay (Vice)
Pawel Pawlikowski (Cold War)
Best Case: Spike Lee. Pretty good director, right? Do the Right Thing. 25th Hour. Malcolm X. But did you know Spike Lee has, like Amy Adams, never won an Oscar? Oops. I'm usually against, say, Martin Scorsese winning an Oscar for The Departed (a good, but not great movie), but BlacKkKlansman isn't The Departed — it's one of the best films of 2018 and ranks near the top of Lee's enviable filmography. Pawel Pawlikowski is the second-place best case because Cold War is a near-masterpiece at 85 minutes long. Team short movies.
Worst Case: A woman not being nominated. So, it's already happened.
Best Picture
BlacKkKlansman
Black Panther
Bohemian Rhapsody
The Favourite
Green Book
Roma
A Star Is Born
Vice
Best Case: Based on the past two winners, Moonlight and The Shape of Water, the Academy is feeling romantic. If that trend continues (and it should!), a decent number of this year's nominees are immediately ruled out. In fact, all that remains is… The Favourite. Look, the Oscars will never be able to live down giving Best Picture to obvious awards-bait like Crash and The King's Speech, but some (but not all) will be forgiven if the fish-sex movie is succeeded by a psychosexual love triangle. With a bonus duck race!. Odds-on frontrunner Roma can't compete with that.
Worst Case: Best Picture is split among the producers of the movie, and for Green Book, that includes Nick Vallelonga. The same Nick Vallelonga who tweeted, ".@RealDonaldTrump 100% correct. Muslims in Jersey City cheering when towers went down. I saw it, as you did, possibly on local CBS news." Hm. Now I feel bad about dunking on Bohemian Rhapsody when Green Book was right there the entire time.