PCU was the '90s college party movie we didn't know we needed, but we absolutely did.
Following Tom (Chris Young), a preppy pre-frosh visiting Port Chester University, PCU highlighted the struggles of a frat known as The Pit that was trying to live the classic college movie lifestyle on a campus where everything is exceedingly politically correct. In the words of Droz (Jeremy Piven), the way too old to still be in college leader of The Pit:
"It's tasteless, disgusting and offensive. I love it."
With that said, let's look at the legacy of PCU, a movie that grossed half its $8 million budget, yet continues in our hearts as a cult hit, and which is almost completely responsible for the current Marvel Cinematic Universe (I'll get to that).
James "Droz" Andrews (Jeremy Piven)
Often seen as John Cusack's right-hand man throughout the '80s and '90s in movies like Say Anything… and Grosse Pointe Blank, PCU was the role most indicative of Piven's future.
After a great deal of television guest work, Piven became, seemingly both personally and professionally, Ari Gold on Entourage, which garnered him three Emmy's and a Golden Globe. He now stars in PBS Masterpiece Classic's Mr. Selfridge while doing press for the Entourage movie.
Katy (Megan Ward)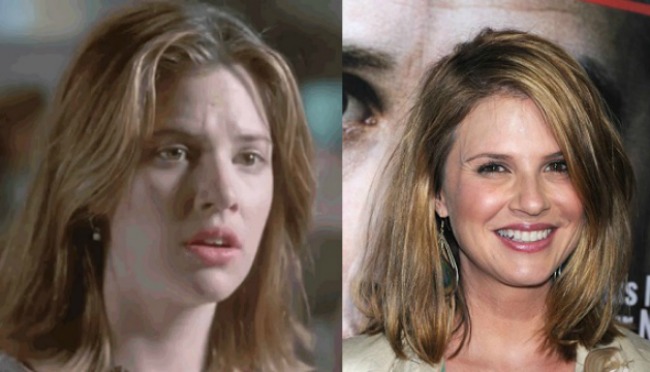 With prime girl next door good looks, Megan Ward had a great stretch in '90s staples like Encino Man and Joe's Apartment (where's Jerry O'Connell?).
The 2000s saw consistent guest work in everything from Friends to The West Wing. Ward landed a role on General Hospital from 2007 to 2010 and continues to pop up, most recently in an episode of CSI:NY.
Rand McPherson (David Spade)
David Spade continues to live the dream. After his years at SNL and his movie partnership with Chris Farley came to a sad end, Spade continued to work in love 'em or hate 'em movies like Joe Dirt, Benchwarmers, and Grown Ups.
It's also hard to imagine (maybe because he's basically playing the same character), but Spade also starred in three different long-running television series (Just Shoot Me, 8 Simple Rules and Rules of Engagement). The trailers for his return to the mullet were recently released, and it's the same old Dirt and same old Spade.
Tom Lawrence (Chris Young)
Chris Young basically owned the clean cut boy next door role in the late '80s and early '90s when Corey Haim wasn't available. This led him to a pretty impressive run in movies like The Great Outdoors opposite John Candy and The Book of Love. Seemingly having lost the acting bug, Young hasn't been on screen since 1999, but he's done some directing and producing, most recently for Nickelodeon Animation Studio.
He's also busy being handsome and a father.
Raji (Matt Ross)
Matt Ross has definitely come a long way since playing one of the Pit's house band burnouts in PCU. Ross had character rolls in everything from Face/Off, which should definitely be remade, to The Aviator. His most memorable role, until recently, was as creepy, power hungry, religious fanatic Alby Grant on HBO's Big Love.
He's currently an egomaniac of a different sort on HBO's hilarious Silicon Valley.
President Garcia-Thompson (Jessica Walter)
I think it's safe to say that anyone reading this knows exactly what Jessica Walter has been up to the last few years… being America's favorite mother on Archer and Arrested Development. Before that, she brought life to the stock authority figure role that all college movies have to have.
Gutter (Jon Favreau)
I mentioned in the introduction that PCU was basically, completely and utterly totally responsible for the phenomenon that is the current Marvel Cinematic Universe. Bear with me, it's all coming together.
Piven might have been the headliner, but Favreau's Gutter was the star of PCU. Favreau really emerged as an actor (and writer) with the cult classic Swingers, but eventually transitioned into the coveted role as actor/director in movies like Made and Elf. Things went from pretty damn good to great when Favreau took a reoccurring role as a chauffeur and body guard in small art-house films called Iron Man and Iron Man 2, which he also directed.
Besides relaunching the career of the beloved Robert Downey, Jr., the first Iron Man movie brought a lesser-known Marvel character into the public consciousness and brought fans back to the theater for superhero movies. This was not the same tone and approach as Ben Affleck's Daredevil (which he was also in), but it instead helped launch arguably the most popular film series of the 21st century.
Which brings us to…
Bathroom Patron (Zak Penn)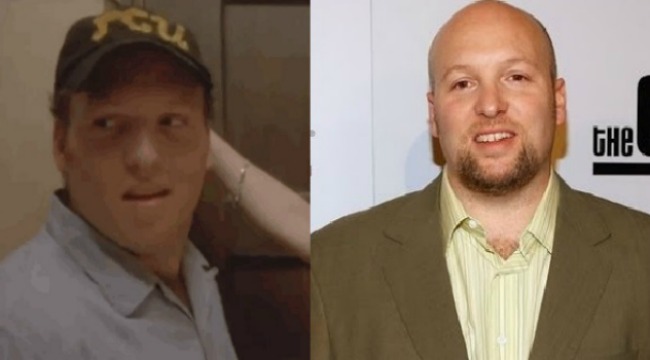 How can someone who had the role of Bathroom Patron help launch the MCU?
While many people won't recognize Zak Penn's face, you might recognize his name as the writer of not only PCU, but The Incredible Hulk, which followed Iron Man in the MCU. He also went on to get a story credit on Marvel's The Avengers, one of the highest-grossing films ever. Did the PCU connection lead to Penn's role in the Marvel U? No, he did plenty of work on the Fox X-Men films, but it's still a fun bit of trivia. Anyway, thanks to David Spade and Jeremy Piven for the Marvel movies (What?), and, more importantly, thank you for PCU!