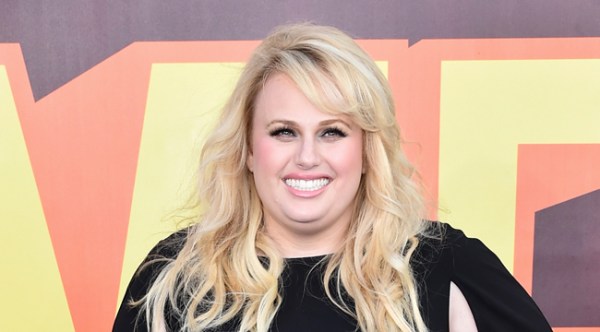 Actors lie about their age all the time. Shaving off a few years can open up role opportunities that would otherwise remain closed. Comedic film actress Rebel Wilson is the latest actress to come under scrutiny for allegedly faking a younger age.
Australian tabloid Woman's Day dug up some dirt on Rebel, who claims to be 29. According to the magazine's source, Rebel is actually 36 years old. The tabloid also says that Rebel's full name is not Rebel Melanie Elizabeth Wilson (as listed on her IMDb profile), but Melanie Elizabeth Bownds. Further details alleged that Rebel enjoyed a more "normal, upper middle-class upbringing" than she's led the public to believe.
Rebel responded to these rumors on her Twitter page. She neither confirmed nor denied the reports, but she handled the situation with humor:
"Fat Patricia" is a sly reference to Rebel's Pitch Perfect character, Fat Amy. Tall poppy syndrome is an Aussie and UK slang term that describes how accomplished people are attacked by those who resent their talents.
(Via Woman's Day)