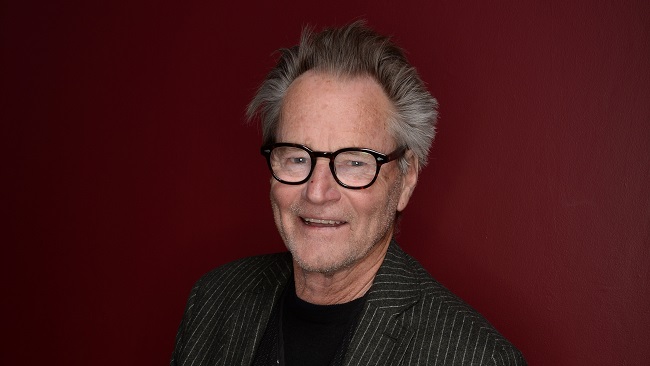 Sam Shepard, a true Renaissance man of contemporary American cinema and theater, has died at the age of 73. According to Broadway World, the trade theater and musical publication that first broke the news, the lauded figure died "peacefully" at his home in Kentucky on Sunday, July 30th, with friends and loved ones in attendance. Shepard had been ill with amyotrophic lateral sclerosis (ALS) for some time, though whether the devastating neurological disease played a direct role in his passing remains unknown at the time.
The Illinois native made a name for himself as a playwright and actor via a his work in New York theater, which began in the early 1960s. His name and image earned widespread recognition via film, including his Oscar-nominated turn as U.S. Air Force test pilot Chuck Yeager in 1983's The Right Stuff, director Philip Kaufman's acclaimed adaptation of Tom Wolfe's book about the Mercury 7 astronaut program. His first first major film role was in Terrence Malick's Days of Heaven in 1978, at which point his writing and performing career were already in full swing. Just one year later, Shepard would earn the Pulitzer Prize for Drama for the play Buried Child, capping a decade of acclaim that included such efforts as Cowboy Mouth and Curse of the Starving Class.
In the decades to come, the man dubbed "the greatest American playwright of his generation" by New York went on to compose dozens of plays now considered modern classics — including True West and Fool For Love. In 2009, this body of work would earn him a PEN/Laura Pels International Foundation for Theater Award. Shepard also regularly published short story and essay collections, as well as a few memoirs of his life in and outside of Hollywood. As for the latter, he continued acting into the last year of his life, with recent appearances in director Jeff Nichols' science-fiction drama Midnight Special and Netflix's Bloodline.
(Via Broadway World)