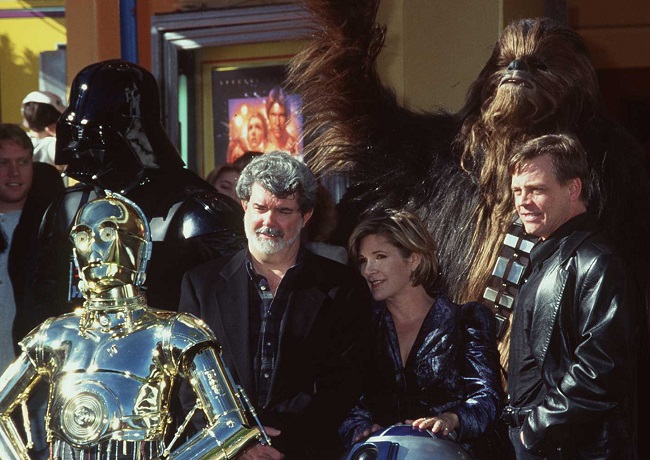 Throngs of Star Wars fans were treated to the release of The Empire Strikes Back in theaters 35 years ago today. The film's mythos created an enduring legacy that nearly rivals the entire franchise. As critic Leonard Maltin describes Empire, it's "a totally successful film in its own right, as well as one of the most popular sequels ever made."
The original version — along with A New Hope and Return of the Jedi — were forever changed on the 20th anniversary of the first film's debut when all three were re-released in theaters as the "Special Editions" in 1997. I was in middle school then, and like any adolescent male, I was excited to watch them on the big screen for the first time. (Yes, I know this pales in comparison to our own Mike Ryan's fandom, but it still means something to me.) Sure, I enjoyed them, but I knew these films pretty well, and what I saw was not what my family had on VHS.
Released in 1995, the Star Wars Trilogy Box Set included three video tapes, each housing one of the films and part of a three-part interview with George Lucas. Conducted by the aforementioned Maltin, this fascinating conversation exists on YouTube, courtesy of the official Star Wars channel. If you've never watched it, do so right now.
"It changed the way movies were made, perceived, and marketed."
Honestly, this interview doesn't really reveal anything new to the already massive canon of Star Wars trivia. Yet listening to Lucas talk about A New Hope when it was only 18 years old is staggering. For starters, the film's age has since doubled. (We're only two years away from the 40th anniversary, by the way.)