Nothing gold can stay, and remake money is too good to pass up which is why we're getting a new version of The Lion King in 2019. Walt Disney Studios dropped a teaser trailer for The Lion King on Thanksgiving night, featuring some stunning visuals and a good dose of nostalgia to get you ready for next year's reboot.
Eschewing the traditional animation that made the 1994 hit a vibrant classic, this version will feature life-like CGI and appears to follow the same plot as the original. That means lion cubs that look a little less cute, but a lot more real. The voiceover the trailer features is from James Earl Jones, who will reprise his role as Mufasa from the 1994 original.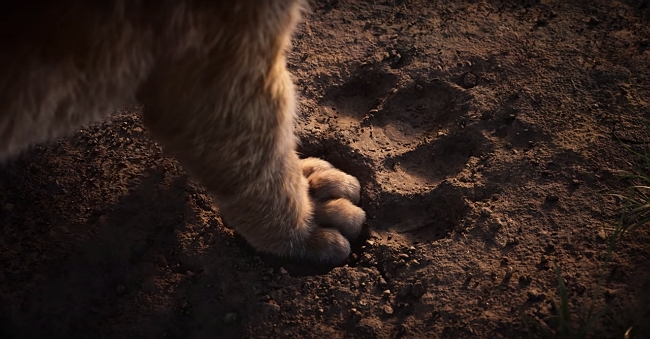 The trailer featured some iconic shots from the original, which shows the animals of Mufasa's kingdom gathering around castle rock to see Simba for the first time.


Rafiki arrives, marks Simba and then lifts him up for all the kingdom to see while James Earl Jones gives the speech about how one day, his reign will end and Simba's will begin. Young Simba looks a bit overwhelmed, but you would be, too, if you were essentially being dangled by a monkey off a very large cliff.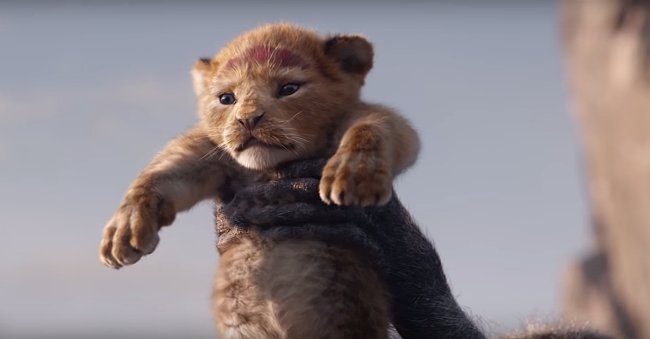 What's missing from all of this is actually seeing how these animals talk and whether that looks normal. The Lion King may have dealt with some dark topics and featured some scary visuals for children, but at least the talking animals didn't crash through the uncanny valley. This one right now looks more in the vein of Detective Pikachu, which is an unsettling trend but a trend nonetheless.
The 1994 version featured some impressive voiceover work, Earl-Jones included, and this one appears to have a star-studded lineup as well. Donald Glover will be the voice of Simba. Seth Rogen will voice Pumba and Chiwetel Ejiofor (12 Years A Slave) will voice the evil uncle Scar. Even Beyonce will voice Nala, which means Childish Gambino and Bey will be in love in the CGI animal world. 2019 will truly be strange, but this one looks pretty exciting right now.