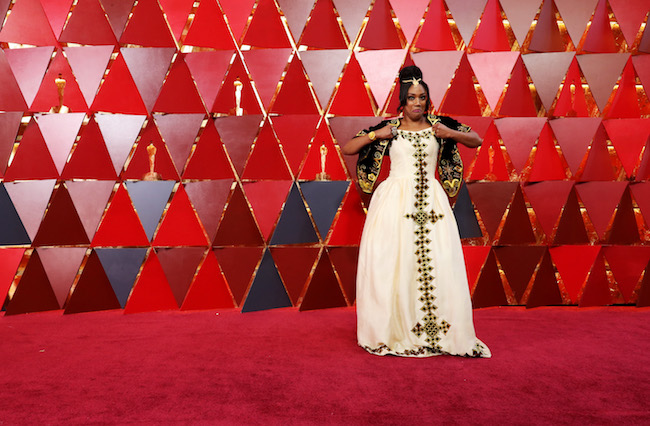 Tiffany Haddish is making her Oscars debut this year and sis is making the most of her time on the red carpet. Haddish, who came dressed like a queen to honor her late father's Eritrean heritage, made sure that the most important person at every awards show, Meryl Streep, got to witness her in all her glory. In fact, Haddish was so determined to pay her respects to Streep that she performed a physical feat worthy of the Olympics when she jumped a velvet rope to interrupt Streep's walk on the red carpet and curtsy to the three-time Oscar winner.
Of course, we all worship Streep so Haddish's fan-girling isn't surprising but Haddish has said she'd love for Streep to play her mother on screen, so of course, that led us to dream casting the rumored Girls' Trip sequel. In fact, Haddish herself seemed to be thinking along those same lines when she revealed to Michael Strahan that her goal was to track down the actress and pitch a role in Girl's Trip 2.
But if things don't pan out for a relationship on-screen, that doesn't mean Haddish and Streep can't team up for other business ventures. Perhaps Haddish will let Streep in on her Groupon advertising deal, or the two will just say screw this Hollywood nonsense and ride off into the Louisiana sunset where they'll open their own swamp tour business. The internet can only dream.