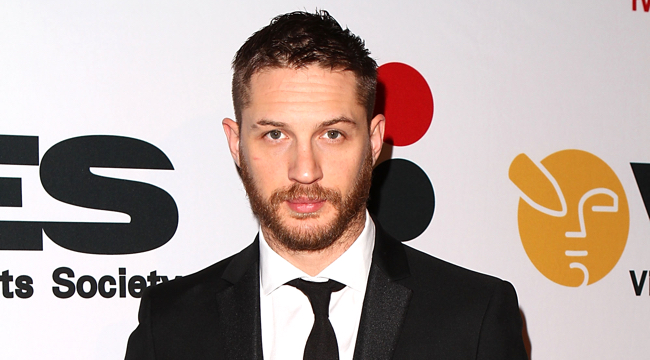 The battle for the next James Bond is never too far away even though Daniel Craig's next performance in Spectre is yet to come. Everyone expected Crotchety Craig to stick it out for his full five-movie commitment, but his recent Esquire interview revealed he's pretty "meh" about continuing. He sounded disillusioned and like he had better things to do. So the speculation continues, which dovetails nicely with the befuddling statement from a 007 author, Anthony Horowitz, that Elba is "too street" for the role.
Elba is still in the running as much as anyone is at this point, since no one knows what's gonna happen. However, some UK-based bookies, BoyleSports, are enjoying the race. Yes, the bookies are still doing this after declaring Damian Lewis as a frontrunner back in June. The betting war now holds Tom Hardy up as a fast-climbing dark horse. Variety is all over this with punny delight:
"The Next James Bond market has certainly come alive with all the support coming in for Tom Hardy, who is now 4/1 from 6/1 to take over from Daniel Craig," said BoyleSports spokesman Liam Glynn in a statement. The news is sure to leave Idris Elba fans shaken, not stirred. Elba is tied with former Homeland actor Damian Lewis as forerunner for the race with betting odds 3/1.

"With the support showing no signs of drying up, we are expecting Tom Hardy to be the new favorite for the role sooner rather than later, which could result in BoyleSports being hit hard if Hardy lands the role," Glynn said.
These betting wars are interesting because, presumably, people are putting money down on their preferred candidates, but it's hard to believe anyone would seriously consider many of the other top-ten names. Henry Cavill and Michael Fassbender both make appearances, as do Orlando Bloom, Rupert Friend, Richard Armitage and Dominic West.
Tom Hardy's name on the list is not surprising (Hardy is capable of being suave), although it would be unexpected if he was interested in the role. He's far too rough and tumble, much like Jason Statham but not as tongue-in-cheek. Whichever bloke does end up in the Bond role had better think long and hard before accepting. There will be a backlash, one that could possibly rival the great Batfleck Internet War of 2014.
(Via Variety)