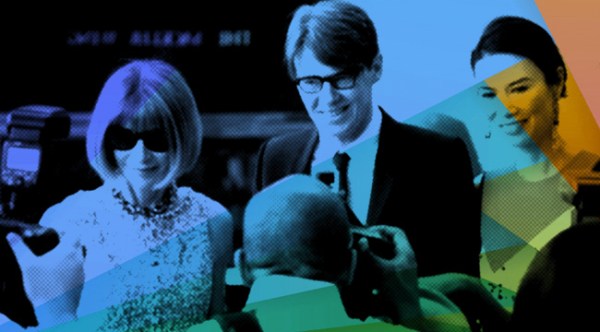 Look, I don't have deep-seated interest in the world of fashion. But that's kind of why I was looking forward to Andrew Rossi's The First Monday in May, a documentary that explores what goes into planning one of the most exclusive parties in the world, the Met Gala – a documentary that opened the 15th Tribeca Film Festival on Wednesday night. I truly enjoyed Rossi's Page One: Inside The New York Times and, often, some of my favorite documentaries are about subjects that I had little knowledge of going in.
(And I will also say: the Tribeca Film Festival always does a really nice job with its opening night. Three years ago, I watched The National perform. Two years ago, Nas performed Illmatic in its entirety. I think it's safe to say that this is a night I look forward to.)
In 2011, the Metropolitan Museum of Art's Costume Institute curator, Andrew Bolton (who seems like a nice enough fellow), created his most revered collection for the Met Gala, "Alexander McQueen: Savage Beauty." He's never been able to top that, but he really wants to with "China: Through the Looking Glass." So, yes, the conflict in the The First Monday in May is basically, "Can I be better than I was a few years ago?"
I suspect planning something as big as the Met Gala is very complicated and I bet there are a lot of intricacies that could even come off as humorous from the outside looking in. Here's the problem: The First Monday in May is produced by Conde Nast, which publishes Vogue. Anna Wintour, Vogue's editor-in-chief, is the person who throws this annual party. So, what we get is a very sanitized – and super serious – look at this important party. And, even after watching this entire documentary, I still don't feel that I have a good understanding of how this party is planned.
If you believe what we see in The First Monday in May, there's never a "freak-out" moment. Things go really swimmingly. I take that back, at one point Bolton drops a glass and it breaks. That's the biggest disaster we see. I have a feeling that the juiciest material is sitting on a hard drive locked away at One World Trade Center. (Or, more likely, it's just been deleted. On another note: Someone really needs to come up with a fun term that means "on the cutting room floor" for the digital age.)