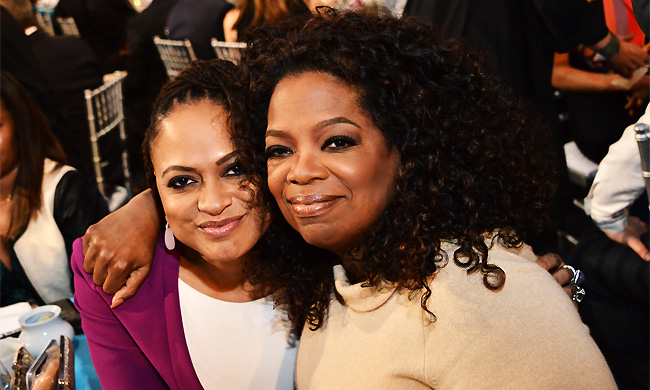 Earlier this year, after much speculation (and a surprising pass on Marvel's Black Panther) Selma director Ava DuVernay announced she'd be helming an adaptation of the Madeleine L'Engle fantasy classic A Wrinkle in Time. News has been scarce since then, but it's now being reported Oprah Winfrey has a role in the movie.
Oprah doesn't do the acting thing all that often, but she did have a small but crucial role in Selma, and has been something of a mentor and booster for DuVernay, so the casting is hardly a shock. You want to get that all-important Oprah Effect working for you.
A Wrinkle in Time is about a family of brainy kids trying to unravel the mystery of their scientist father's disappearance. This eventually involves traveling through space and time, visiting alien planets and all manner of other trippiness. Oprah will be playing Mrs. Which, one of the three Mrs. Ws who guide our heroes through their fantastical adventure. I imagine a little Oprah wisdom would be helpful when lost in time.
A Wrinkle In Time is being written by Frozen co-director Jennifer Lee, and, aside from Oprah, we don't yet know who's going to star in the film. A Wrinkle in Time is expected to hit theaters sometime in 2017.
(Via Variety)