Cardi B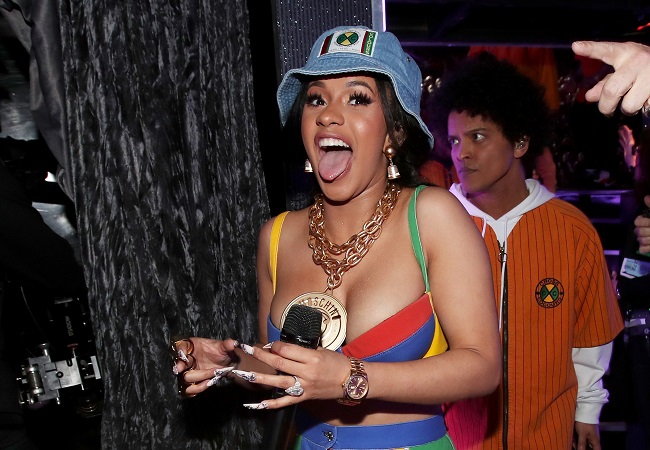 Cardi had a come up for the ages in 2017 but wasn't quite able to cap it off with Grammy wins. The breakout Bronx rhymer — who let us know she had butterflies everywhere — was nominated for Best Rap Song and Best Rap Performance, but "Bodak Yellow" lost out to Kendrick Lamar's "Humble" for both. If she was disappointed in the results, she didn't show it in her energetic performance of "Finesse" with Bruno Mars. Between her gorgeous white gown and the colorful outfit she wore for the performance, she had two of the best looks of the night — which is an achievement in itself.
She also echoed the thoughts of many during a comedy skit in which she said "I can't believe he lives his life like that," after reading about President Trump ending his nights in bed with a cheeseburger. Same.
Logic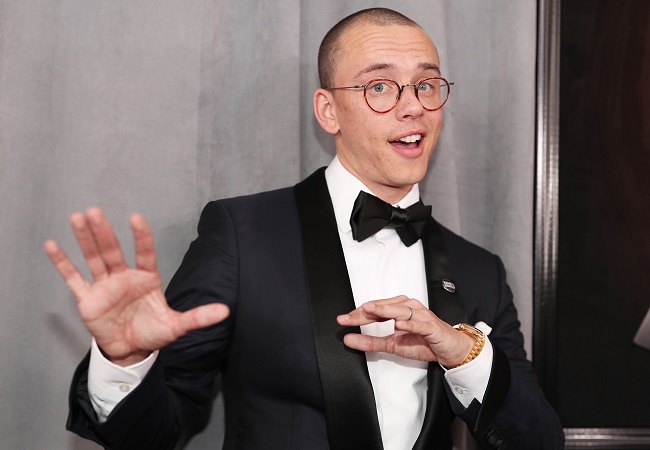 Logic's "1-800-273-8255" was nominated for two Grammys, but didn't win. Even though he didn't take home a trophy, his poignant performance of the track — alongside Khalid and Best New Artist winner Alessia Cara — was rewarding in its own right. The trio performed with survivors of attempted suicides and loved ones of people who have died from suicides. Calls to the suicide hotline number increased by 50% after his VMA performance. If that number is raised even .1% after last night's performance, it will have proved to be an achievement that trumps any trophy.
Equally amazing was Logic's passionate post-song speech in which he defended all oppressed people against our ever-classy President and let them know "you are not sh*tholes."