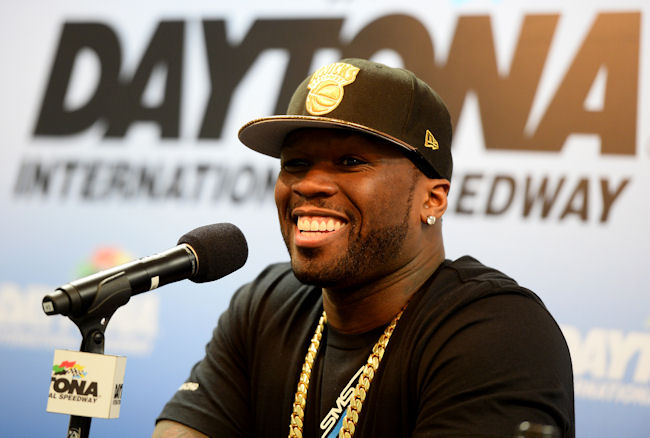 More details about 50 Cent's finances have come to light in his ongoing bankruptcy case. Despite previous claims that his lifestyle is all an illusion, it looks like the G-Unit founder has been living it up, and we have the numbers to back it up.
According to court documents obtained by BuzzFeed, Curtis currently has $10 million in various bank accounts. However, he claims a gross income of $76,969.58 per year after expenses. He spends $19,000 per month combined on meals and entertainment, security, and travel, as well as personal grooming and his stylist. In addition, he pays $12,100 a month in child support.
On the other hand, the Queens rapper is certainly not lacking for assets. He owns $9,286,000 worth in real estate, including a 21-bedroom, 25-bathroom mansion in Connecticut with upkeep costing him up to $6,487 a month. And then there's his fleet of cars, which is worth a combined $500,000 and includes a 2010 Rolls Royce Phantom, a 1966 Chevrolet Coupe, and a 2015 Chevrolet Suburban.
Although 50 could probably sell off his property and cars at a loss to pay off the $7 million sex tape settlement and some of the $32 million he allegedly owes to various creditors, he'd have to give up his lifestyle. That's not a good look for any rapper, let alone one who called out Ja Rule for being a "Wanksta." Damn 50, what happened to you?
(Via BuzzFeed)